Which locations make the most sense for MLB expansion?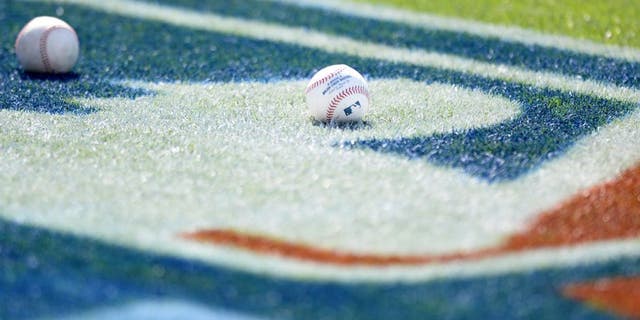 Major League Baseball commissioner Rob Manfred told reporters recently that he's interested in expanding from 30 to 32 franchises. The sport's growing revenues support the concept, and Manfred cited the favorable schedule of 16-team leagues split into four divisions of four. (Tighter divisional footprints would make owners happy, because fewer road games would start at unfavorable times for local television.)
Still, Manfred cautioned that the timeline for expansion is "not immediate." He's acknowledged that the process can't begin until stadium issues are resolved in Oakland and Tampa Bay. For that reason, we're five or six years -- at the very earliest -- from seeing the inauguration of new MLB franchises.
But for the first time this century, it's reasonable to wonder what the next round of MLB expansion will look like.
Make no mistake: Barriers to entering the exclusive company of MLB owners are extraordinarily high -- and will remain that way. Existing owners will want assurances as to the financing and operational plan of any prospective franchise, lest it become the recipient of revenue sharing shortly after its inception. If annual revenues from national television rights and MLB Advanced Media are going to be shared 32 ways, instead of 30, new partners must add quantitative and qualitative value.
Yet, the notion of expansion will find an eager audience on both sides of the negotiating table as MLB and the MLB Players Association begin work on a new collective bargaining agreement this spring. For MLB, new franchises mean hundreds of millions of dollars in expansion fees, to be distributed among the commissioner's office and existing clubs. The union would welcome the addition of 50 new jobs -- technically 80, when including benefits afforded 40-man roster players.
So after consulting with people in the baseball industry and three eminent sports business experts -- Joe Favorito, sports marketing consultant and professor at Columbia University; Marc Ganis, president of Chicago-based Sportscorp Limited; and Dr. Andrew Zimbalist, renowned economist at Smith College -- here's my personal ranking of the top expansion possibilities.
My list comes with a caveat: Because MLB expansion isn't expected until after 2020, it would be foolish to assess in detail any municipality's willingness to approve public financing for a new baseball stadium. We simply don't know. The politicians who would take up the cause may not be in office yet; the economic circumstances that could swing a public referendum haven't occurred. So, this analysis is based more on market size, business dynamics, and baseball culture of a particular place.
1. Montreal
No city in North America is more prepared to welcome a Major League Baseball franchise, right now, than Montreal. If you're surprised that I would make such a statement, then you must've missed the half-dozen hosannas I've written in support of Montreal as a baseball city.
To summarize: Montreal has well-documented passion for professional sports, including baseball. The city has drawn an average of more than 48,000 fans per game to Toronto Blue Jays exhibitions in 2014 and 2015; advance ticket sales are even more robust for this year's series between Toronto and Boston. The Warren Cromartie-led Montreal Baseball Project and Montreal Mayor Denis Coderre have continued their passionate advocacy. Prospective owners commissioned a feasibility study for a major-league franchise in Montreal, with encouraging results. Olympic Stadium could host a major-league team for two or three seasons while a new ballpark is built.
Of note, Montreal is the largest metropolitan area in the U.S. or Canada without a Major League Baseball franchise.
Montreal is ready -- for the relocated Rays or an expansion franchise. The latter option can't materialize until the first possibility is exhausted. So, for now, the city waits -- while trying to sustain momentum that can't last forever.
2. Austin
Austin could be MLB's best expansion option in the United States -- a distinction that should crystallize further in the coming years.
Austin is a haven for tech firms and startups -- and, consequently, the Millennials whom MLB wants to capture through its marketing efforts. Austin is the only top-50 metropolitan area in the U.S. with double-digit population growth since the 2010 census, according to the Austin Chamber of Commerce, with one estimate projecting 2.6 million people will live in the metro area by 2025.
Austin is the nation's No. 39 television market, according to Nielsen. That would be the smallest in the major leagues, a distinction that currently belongs to Cincinnati. But Austin's effective size is greater than that, with San Antonio, the No. 32 market, roughly an hour's drive away. (San Antonio is a legitimate expansion candidate in its own right, but Austin has the more rapidly growing population and higher per capita income.)
Austin's appeal is enhanced by the fact that it doesn't already have a major professional sports franchise; it does have a Fortune 100 company headquartered in the area (Dell Inc.) and a Baseball Hall of Famer/businessman/former MLB owner (Nolan Ryan) who could lend legitimacy to Austin's effort.
A critic might say that Texas already has two major-league franchises, including one -- the Houston Astros -- that in 2015 surpassed the 2 million mark in attendance for the first time in four seasons. But even with three teams, Texas would have fewer MLB teams per capita than California.
3. Vancouver
Remember how I mentioned Montreal is the largest metropolitan area in the U.S. or Canada without an MLB franchise?
Vancouver is No. 2.
To place franchises in Montreal and Vancouver during the same expansion cycle would be, in Ganis' words, "a pretty big bet on Canada." And he's right: It's hard to imagine that happening.
But if the Rays move to Montreal -- and find commercial and competitive success in la belle province -- Vancouver could have its moment in a subsequent expansion round.
Former Blue Jays assistant general manager Bart Given -- now managing director of TORQUE Strategies, a Vancouver-based strategic marketing agency -- listed a number of reasons to believe in the city as an MLB market: strong attendance across a breadth of sports (Vancouver Canadians minor league baseball, 2015 FIFA Women's World Cup, MLS, etc.); a strong and diversified local economy; and participatory baseball culture, due to the favorable climate.
"When I first relocated here, I wasn't confident Vancouver had a substantial enough density in population nor corporate headquarters to sustain 81 home dates of an MLB campaign," Given said in an email. "This market is bigger than just the Vancouver Canucks . . . I'm gaining confidence Vancouver would embrace MLB beyond the traditional new franchise honeymoon phase."
4. Mexico City or another site in Latin America
Manfred is outspoken in his belief that Mexico will play a key role in baseball's growth over the coming decades; two exhibition games in Mexico City this March between the Astros and San Diego Padres are evidence that he's willing to place real capital behind that vision.
MLB is likely to continue playing spring training games in Mexico -- and perhaps even regular-season series. A permanent team in Mexico would have untold potential in marketing impact and television rights. Imagine revenues from a local/national television contract, similar to the Blue Jays' -- only in a country with nearly 90 million more people.
"Mexico is a big country, and parts of it are heavy into baseball," said Oscar Suarez, an MLB player agent who was born in Cuba, raised in Puerto Rico, and represents multiple Mexican players. "I just don't know if the general population can afford sustaining a big-league team. It costs a family of four $300 for one game, maybe.
"I'd love to see it happen in Mexico City, yet big sponsors and local ownership would need to be garnered. Plus, the peso devaluation [now at 18 to $1 U.S.] could become an issue. It's like a roller coaster at times."
Many in the baseball industry remain skeptical about Mexico's ability to host a full-time franchise, for economic, political, and security reasons. But the Astros-Padres series is an opportunity for Mexico to begin changing perceptions of its big-league readiness.
Cuba, of course, is the international baseball locale du jour. But it's almost impossible to envision a Havana-based team in the next decade -- even if the U.S. lifts its embargo -- because Cuba's commercial base and overall infrastructure would need years to catch up with the rest of the hemisphere.
Honorable mentions
Charlotte and Nashville appear to be good expansion candidates, because of strong population growth and favorable business climates. But both would be hampered by the fact that they recently opened new Triple-A stadiums.
The Charlotte Knights led all Triple-A franchises in 2015 with an average attendance of 9,428 at BB&T Ballpark, which has a capacity near 10,000. But according to Tommy Viola, the team's media relations director, "BB&T Ballpark was designed for Triple-A Baseball and not designed for MLB expansion. The footprint would not allow for it."
The story in Nashville is similar. While City of Nashville spokesman Rich Riebeling said the notion of expanding First Tennessee Park into an MLB-caliber facility is "not impossible," he added that parking limitations in the surrounding neighborhood would be problematic.