Which Clippers would win 3-on-3 gold in 2020 Olympics?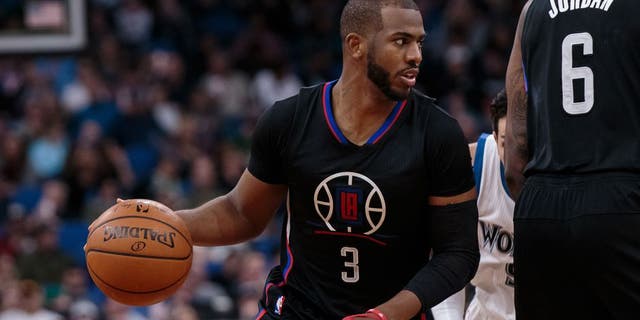 NEWYou can now listen to Fox News articles!
On Friday, the International Olympic Committee (IOC) announced that it will be adding 3-on-3 basketball to the 2020 Olympics in Tokyo, Japan.While the traditional 5-on-5 Olympic basketball tournament will remain intact with its 12 teams, the 3-on-3 tournament will feature an 8 team bracket
The new Olympic sport will, presumably, not feature any NBA talents, but will put on display the wider world of basketball talent: professional 3-on- 3 players. Maybe, though, the international sports world will be able to see some NBA talent from players past, like those playing in Ice Cube's BIG3 3-on-3 league, which will air on FS1.
If NBA players showed interest in wanting to play, which I would be willing to bet happens in the near future, would they defer the chance to play on the 5-on-5 team to go through the qualification process to represent theUnited States in 3-on-3, or is this new event going to strictly feature 3-on-3 professionals? A question that can be answered later.
In a game relies heavily on spacing and a multidimensional skill-set, Lob City is built for the Olympic 3-on-3 tournament. Game to 21, ones and twos, who do the Clippers need on the court?
1. Chris Paul. No surprise here. The court general spaces the floor for the team beautifully, can create plays off the dribble, coming off screens, can finish at the rim, and is a knock-down jump-shooter.
2. Jamal Crawford. A player known for his street-ball-like handles and improvisation, Crawford would tear the court up. Crawford can, at any time, create his own shot, get to the bucket, or knock down a pull-jumper at the elbow. Let's be honest, it would be fun to watch Crawford with a ton of open floor space.
3. DeAndre Jordan. Now, this was a tough one to choose, but in the end the team needs the athletic rim protector. Sure, DJ's game is predicated largely on catching and dunking lobs, but his size and athleticism will allow for Crawford and Paul to move with and without the ball, force defenders to help off of screens set by DJ, and ultimately lead to what gave the Clippers their nickname in the first place: Lob City.