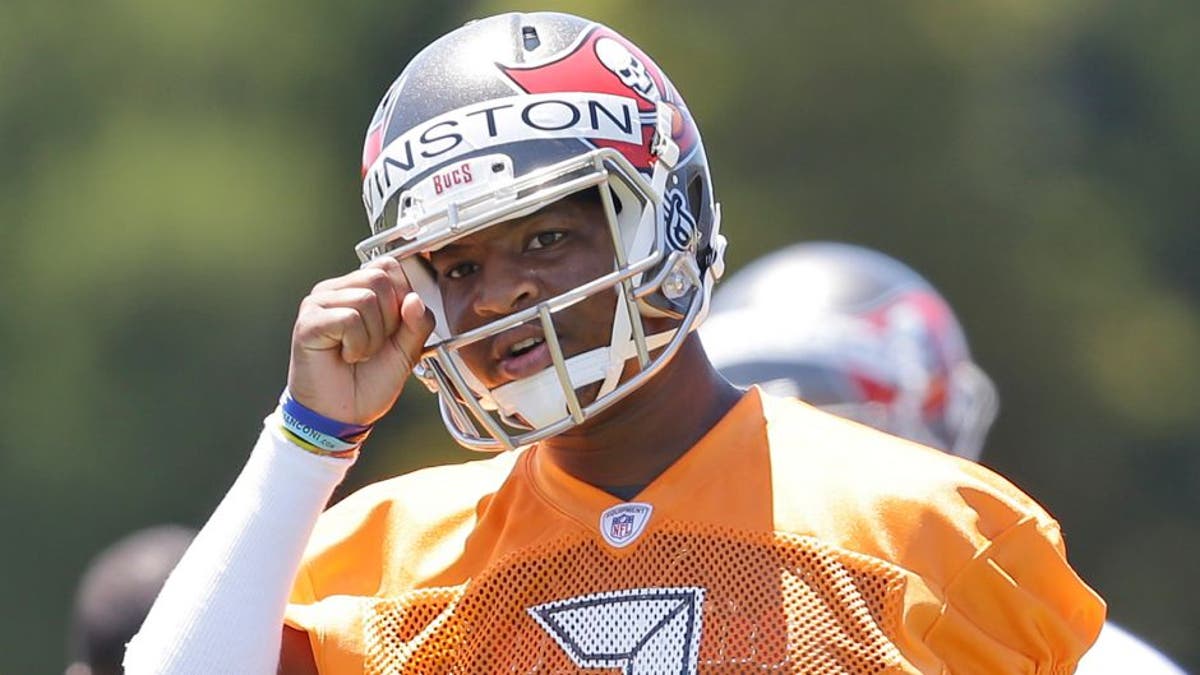 The NFLPA ranked the top 50 players in terms of retail sales from March 1 through May 31 of the year, and while there were a few surprises, there were definitely things you wouldn't qualify as "shockers." For starters, Tom Brady holds down the No. 1 spot. It's No. 2 that gets a little bit interesting.
Take a look at the full top 10, listed below from NFLPA.com.
"1. Tom Brady, New England Patriots
2. Colin Kaepernick, San Francisco 49ers
3. Russell Wilson, Seattle Seahawks
4. Aaron Rodgers, Green Bay Packers
5. Peyton Manning, Denver Broncos
6. J.J. Watt, Houston Texans
7. Richard Sherman, Seattle Seahawks
8. Odell Beckham, Jr., New York Giants
9. Marcus Mariota, Tennessee Titans
10. Jameis Winston, Tampa Bay Buccaneers "
There are obviously two names that jump off that list. The first is Colin Kaepernick at No. 2, just because it's a bit of a surprise. After that is none other than "Famous Jameis" Winston. The newest signal caller for the Tampa Bay Buccaneers is getting some love, as it seems that his apparel is flying off shelves.
(h/t NFLPA.com)
Photo Credit: AP Photo/Wilfredo Lee