Where's Amelia? Come along on tour of Dale Jr.'s 'Dirty Mo Acres' to find out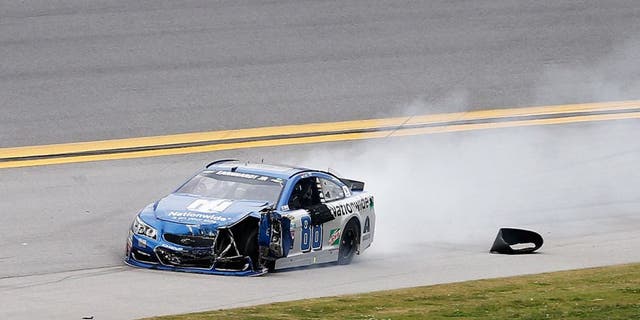 NEWYou can now listen to Fox News articles!
Where's Amelia?
That answer and so much more is revealed on the high-energy, fast-moving YouTube video (shot courtesy of JRM 360) that takes you behind the scenes at Dirty Mo Acres.
Dirty Mo Acres is the private property where Dale Earnhardt Jr. hangs out and obviously has plenty of fun stuff to do when he's not behind the wheel of the No. 88 Chevrolet driving NASCAR Sprint Cup Series races for Hendrick Motorsports.
You'll see a windmill , a go-kart racing track, a golf course, a crazy donkey and much, much more.
You'll even see Amelia in her final resting place in Junior's automobile graveyard. You will recall that Amelia was Earnhardt's favorite race car until he wrecked her for good earlier this season at Talladega.
So sit back, buckle up and enjoy the ride. It's a pretty wild and interesting one, to say the least.