When it comes to snaps, Peppers may sacrifice quantity for quality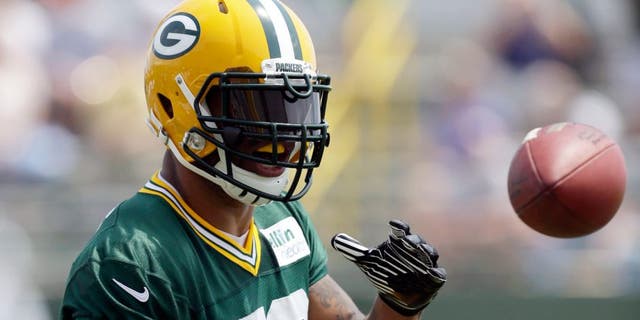 Green Bay Packers outside linebacker Julius Peppers has chased NFL quarterbacks for 13 seasons. At 35 years old, he may start tapping the brakes in order to preserve quality reps as he nears retirement.
"It's a tough call," Peppers said, via Tom Silverstein of the Journal Sentinel. "As a player, I don't want to come off the field. But obviously, when I'm out there and if I'm playing less and I could save a little energy certain times of the game, maybe I could be more productive and more efficient in those situations.
"We just have to figure it out. We'll figure something out and hopefully it will work."
Peppers played 900 snaps last season (73.9 percent of defensive plays), according to the Journal Sentinel. He totaled seven sacks, two interceptions (both returned for touchdowns), 11 pass breakups, six forced fumbles and three fumble recoveries. He kept that production up in the postseason, helping the Packers reach the NFC Championship.
As Peppers enters the 2015 season, the team must find a proper balance between limiting his snap count and unleashing his playmaking potential.
"There's a lot of games played, a lot of snaps played over the long haul," Peppers said, per the Journal Sentinel. "I think those things could pile up and have a toll at the end of the season.
"It's a tough call for the coaches, it's a tough spot for me as a player because they want me out there and I want to be out there. At the same time, we all know if I'm out there a little bit less maybe that's a better situation at times."
With Peppers' playing time monitored, the Packers need players such as Clay Matthews, Mike Neal, Mike Daniels and Datone Jones to pick up the slack pass-rushing slack when he's not on the field.
(h/t Journal Sentinel)
Photo Credit: AP Photo/Mike Roemer