What's the biggest Boston Celtics storyline heading into next season?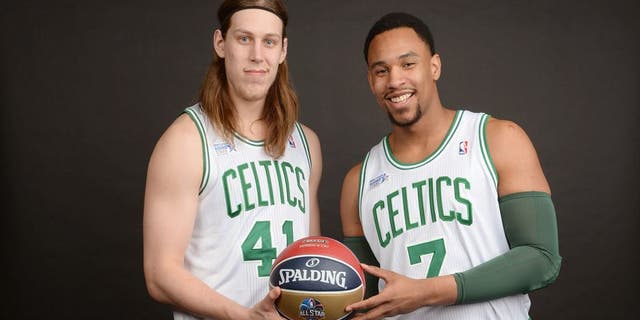 The Boston Celtics have several significant story lines, and questions in need of answers, heading into next season. Will the rookies earn playing time? What will Marcus Smart look like? Will a slimmer Jared Sullinger equal a more productive Jared Sullinger?
In the next installment of their ongoing summer forecast, ESPN tries to figure out which questions are bigger than others, and right at the top of their list is how will Brad Stevens handle his frontcourt rotation?
Amir Johnson, Tyler Zeller, David Lee, Jordan Mickey, Jae Crowder, Jonas Jerebko, Sullinger and Kelly Olynyk are all in competition for minutes at center and power forward. Throw in Perry Jones, too, if he makes the team.
That's crazy crowded. Some of these guys will be fine. Others, like Crowder and Jerebko, should be able to find minutes down a position. But a few won't see the court nearly as often as they want, opening up the possibility that Boston makes a meaningful trade before the deadline.
(h/t: ESPN)