What's 'most difficult' for Charlie Morton being traded by Pirates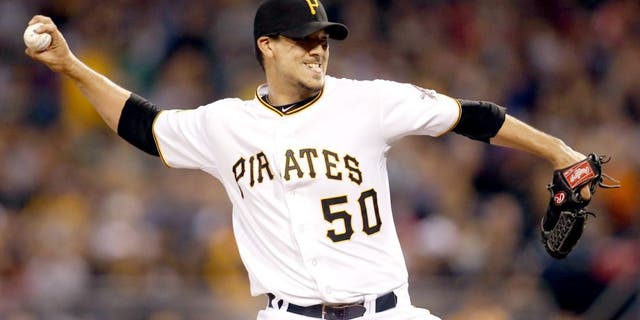 Charlie Morton won't be going very far geographically after being traded by the Pittsburgh Pirates to the Philadelphia Phillies, but he'll feel much further after leaving a place he's called home for seven years.
In his seven seasons with the Pirates, the 6-foot-5 righty posted a 41-62 record with a 4.39 ERA and 1.43 WHIP. His spurts of success were countered with periods of inconsistency and injuries, but Morton learned to appreciate the process.
"There were a lot of personal ups and downs, there were a lot of organizational ups and downs while I was there," Morton reflected. "That just builds the bond more with the team than if everything was going O.K. or everything was just bad the whole time."
Morton was traded to the Phillies last week in exchange for a minor-league pitcher. He is due $8 million for 2016.
As he reflected on his long tenure in Pittsburgh, Morton assessed what ailed him the most as he left the city he called home since being traded by the Atlanta Braves in the summer of 2009.
"The thing that's the most difficult is when you've been with an organization that you've been through a lot with, you build a lot of relationships, professional and personal relationships, so that's the most difficult thing," Morton said. "It's kind of like family, you know?"