What's coming to 'ACC Gridiron LIVE' for Week 4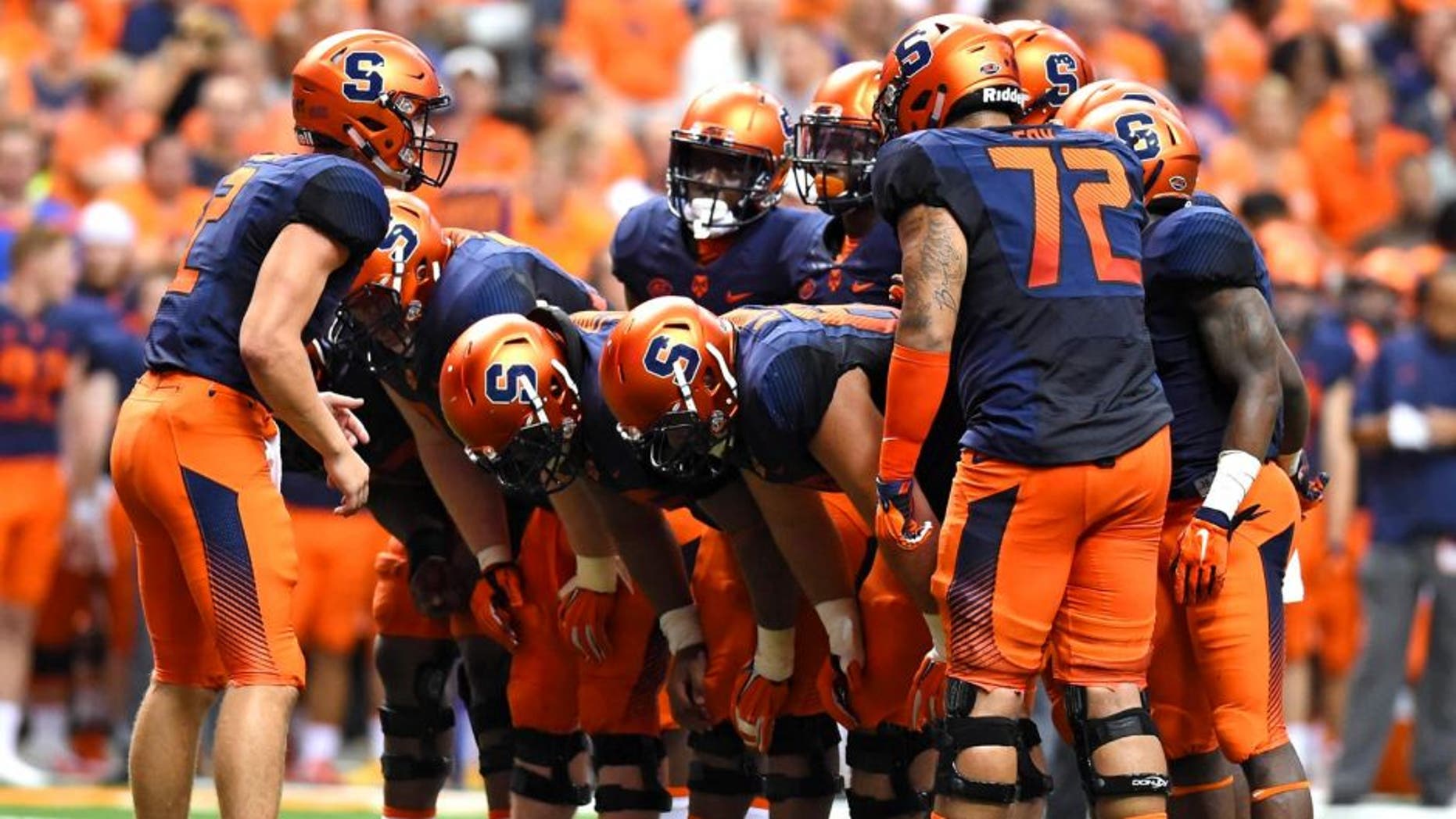 ACC Gridiron LIVE continues Wednesday, Sept. 23 with a Week 4 installment that breaks down the top storylines and more from throughout the league.
Emmy Award-winning James Bates, former NFLers Ovie Mughelli and Takeo Spikes and former coach Tommy Bowden will talk all things ACC football throughout the season. The show airs Wednesdays at 10 p.m. ET on FOX Sports South throughout the season and is streaming on FOX Sports GO. Please check local listings for availability in your area, or visit http://www.foxsports.com/tv-listings.
This week, Mughelli sits down with Syracuse head coach Scott Schaefer as his Orange welcome in No. 8 LSU this weekend. Plus, North Carolina wide receiver Ryan Switzer gives a young Tar Heels fan, Molly, a tour of the program's athletic complex. Molly, who had to have brain surgery to remove a tumor last year, and her father reached out to Switzer and the two have become close ever since.
Mughelli will also give his level of confidence on a few of the storylines that have developed after three weeks in the ACC on the touchscreen, while Bowden uses the touchscreen to dissect how Everett Golson has been able to keep plays alive with his feet for the struggling Florida State offense.
The includes in-depth breakdowns of the following games:
-- Virginia Tech at East Carolina
-- No. 20 Georgia Tech at Duke
-- No. 8 LSU at Syracuse
-- Northern Illinois at Boston College