What the potential game between Miami and Florida means both for programs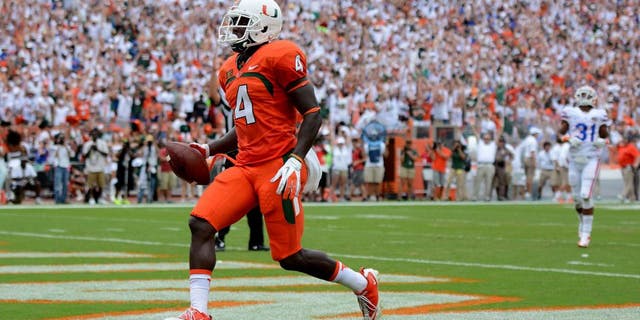 NEWYou can now listen to Fox News articles!
As first reported by the Orlando Sentinel, Miami and Florida are tentatively scheduled to reignite their rivalry in 2019. The Citrus Bowl would be the location for such a game.
The two programs have considerable history versus one another. An annual game existed for 43-straight years until 1987, when an SEC scheduling particular forced Florida to look at other nonconference options. The Hurricanes hold a 29-26 overall advantage over the Gators, and have won 12 of the past 16 meetings dating back to 1978.
When looking to the future, this contest may have massive implications.
Along with Florida State, the troika comprise the heartbeat of college football in the state of Florida. Perception is everything when it comes to this region, especially when two in-state programs face off against each other. Florida or Miami can prove to recruits that it's the "it" squad in the area.
For a high school recruit residing in the state, is there a better barometer? The winner of this game would undoubtedly benefit greatly when it comes to signing elite in-state prospects.
Secondly, perception is a tangible entity. As it's currently situated, Jim McElwain's program is accruing a mass amount of momentum and interest within the state.
Miami has been embroiled in a malaise of mediocrity dating back to the early 2000's. The Hurricanes haven't won at least 10 games in one season since 2003. Current Miami head coach Al Golden has dealt with some unhappiness from the fan base in regards to the program's current state.
Should this game come to fruition, it likely will provide great theatre between two prideful institutions.