What does Julio Jones need to do to break Calvin Johnson's record?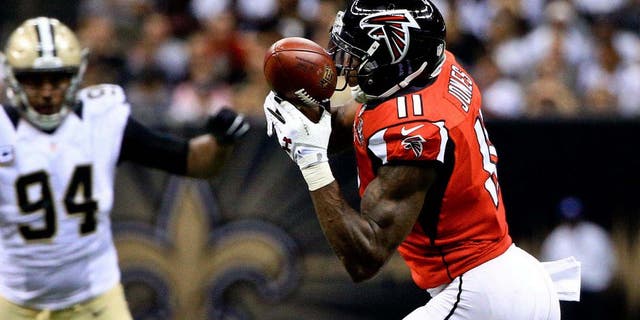 One topic that has flown a bit under the radar, but is absolutely still worth talking about, is the chase to break Calvin Johnson's single-season receiving yardage record of 1,964 yards.
Well, Michael Rothstein of ESPN got a bit more in-depth with the two players who could potentially have a shot at breaking Johnson's record, and one of them is none other than Julio Jones.
When looking at the numbers, Rothstein points out that Jones needs to get 936 more yards to surpass Johnson's record, which equates to an average of 133.7 yards per game. He also explains that Jones is currently averaging 114.3 yards per game.
It is worth noting that Jones was dealing with a few different small injuries in October, which resulted in him failing to top 100 yards in any game during the month. Once he was obviously healthy once again, Jones went right back to dominating, totaling 299 yards and a score over the two games before their Week 10 bye week.
Imagine what the star receiver in Atlanta could have done if he had been healthy throughout the month?
Well, that's all in the past, and it's obvious that Jones, as well as Antonio Brown, who Rothstein also breaks down, both have a chance to break the impressive record that Johnson set back in 2012. Just another fun side story to watch for as 2015 rolls on.
MORE NEWS: Want stories delivered to you? Sign up for our NFL newsletters.