What could have been: Wainwright might have started NLDS Game 5 for Cardinals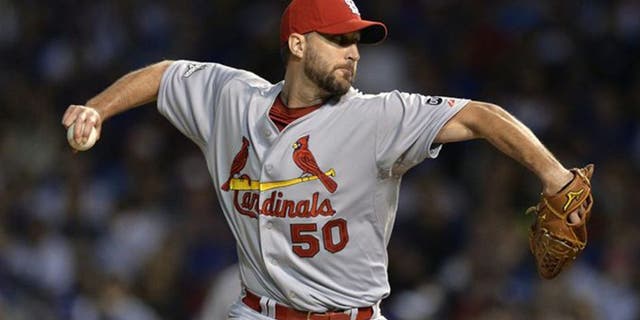 NEWYou can now listen to Fox News articles!
For right-hander Adam Wainwright, 2015 was a frustrating experience. An Achilles injury robbed him of nearly the entire summer, though he was able to return in late September after a rigorous rehab plan and was a bullpen option for Mike Matheny in the NLDS against the Chicago Cubs.
Apparently, however, his comeback could have gone full circle had the Cards won Game 4 to force a decisive fifth game at Busch Stadium. According to Ben Frederickson of the St. Louis Post-Dispatch, Matheny told the media on Thursday that Waino was considered an option to start that proverbial Game 5 had it taken place.
That would have provided quite a narrative for the game, especially if the Cards' pitching hero was able to step up and pitch the team to the NLCS.
Frederickson noted that Matheny did say the team had several options, including Wainwright. Lance Lynn, too, was in consideration though he was skipped in favor of John Lackey in Game 4: "Lance Lynn, obviously, is still in that mix," said Matheny, quoted by Frederickson. "And we still had a very fresh Tyler Lyons. And (Jaime) Garcia is in that conversation also. We would use whoever we had to to get through it, kind of like we did in Game 4."
All this to say: St. Louis obviously had a handful of options with which to choose for a potential Game 5, but because the game didn't happen the storyline of Wainwright taking the mound in a clinch setting will have to be relegated to the imagination.