What Ben Henderson told Sage Northcutt after fight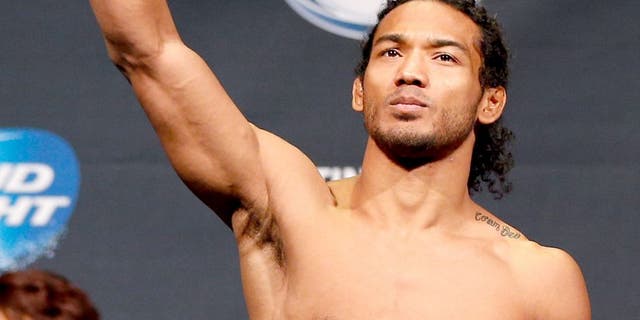 NEWYou can now listen to Fox News articles!
Benson Henderson was likely as happy as anyone other than Bryan Barberena, the other week, when his MMA Lab teammate upset Sage Northcutt via second round submission. That didn't stop the former UFC lightweight champion from going up to Northcutt, afterwards, and sharing some supportive words.
"I was just trying to express to him to bounce back, to stay strong and just all of that to that nature," Henderson recently told MMAFighting.
"It was kind of hard, it was quick. I was only able to talk to him in 30 seconds or so. I was trying to express all that in less words."
That shows a lot of empathy as well as presence of mind from Henderson, if it went down that way. Post-fight, however, the spiritual man didn't see his teammate's opponent as an enemy.
Rather, Henderson understood what Northcutt was going through, and wanted to help ease his pain. "It sucks," Henderson continued, of losing.
"We all lose. It happens to everybody. But, we use it. We use it to help make you a better fighter. Don't make this a defining moment. Let this be a small step to making you better. Let it help you, fuel you, drive you to be able to do things that you don't want to do."
Smooth move, Henderson.