What are NASCAR charters worth? Team co-owner Rob Kauffman has a good idea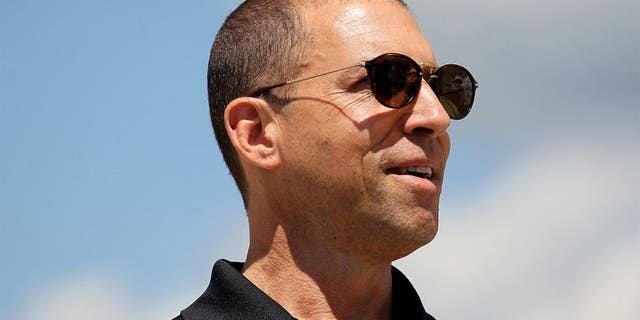 Michael Waltrip Racing may be out of business but the team's majority owner, Rob Kauffman, will be able to salvage some of the investment in the team he bailed out in 2007 and operated through the 2015 campaign.
And that will be worth millions of dollars to Kauffman.
Because MWR ran the No. 15 and the No. 55 from 2013-15, those two cars are eligible for the newly announced NASCAR charters. On Tuesday, NASCAR announced that it would award 36 charters to the teams that ran full schedules in the last three seasons.
Each charter guarantees its owner a spot in the field for every race, a larger revenue cut and a voice in NASCAR governance. Team owners can resell the charters and face a use-it-or-lose-it provision: If they don't field a car, they lose their charter.
At Tuesday's NASCAR press conference, Kauffman confirmed that he expected to sell his two charters now that MWR is out of business. The buyers he named were Stewart-Haas Racing, which needs one for the No. 41 team (didn't start until 2014) and Joe Gibbs Racing for the No. 19 team that began last year. A spokesman from SHR said the deal to purchase a charter for the No. 41 was nearly complete. JGR, meanwhile, has confirmed it will buy Kauffman's charter for the No. 19 team.
Pressed for a dollar value of the charters, Kauffman gave his estimate.
"If you had to ask me right now, what do I think they're roughly worth, I would say, single-digit millions, individually," said Kauffman. "Low or high, it's kind of hard to pin on it, but I'd say that's not a bad guess."
Because of the use-it-or-lose-it provision, Kauffman said he expects charter deals to be completed quickly.
"Most of that activity will happen at the beginning of the season, because you need to run it (the car) for the full season," said Kauffman. "So between now and Daytona, whatever transactions are going to occur are probably going to happen between now and the Daytona 500."