West Ham striker Valencia blasts club's injury treatment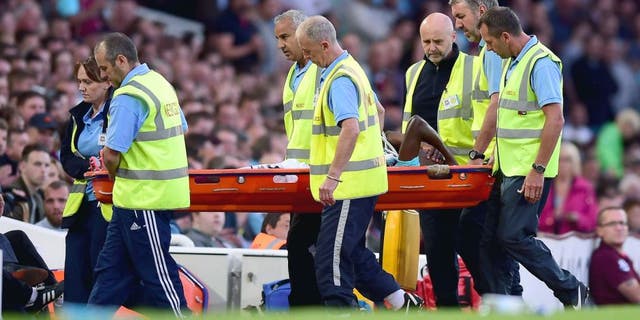 Enner Valencia has criticised West Ham's treatment of his injury and claims the club have failed to support him through his recovery.
The striker was carried off with a knee injury during a Europa League qualifier against Astra Giurgiu in July, but a month on, the Ecuador international says he still has not received a diagnosis from the West Ham medical team and admits he is considering seeking treatment "behind their backs".
"West Ham seem to have forgotten that I'm injured. But they don't let me speak to another doctor. I don't understand why West Ham doctors are doing this to me," Valencia told Ecuador radio station La Deportiva.
"The truth is that West Ham have not been supporting me.
"I have tried to ask an external doctor but the doctor of West Ham doesn't want me to ask another doctor. It's my health we are talking about here.
"I have been injured for a month and I still don't know what the name of my injury is.
"I think I will have to ask a doctor to see me behind their backs. I have been thinking about going to an airport and getting out of London."
Sources at West Ham have refuted Valencia's claims to Sky Sports. The club will reportedly meet with Valencia and listen back to the radio interview to clarify the translation of his comments.