Wenger rules out January bid for Saints midfielder Wanyama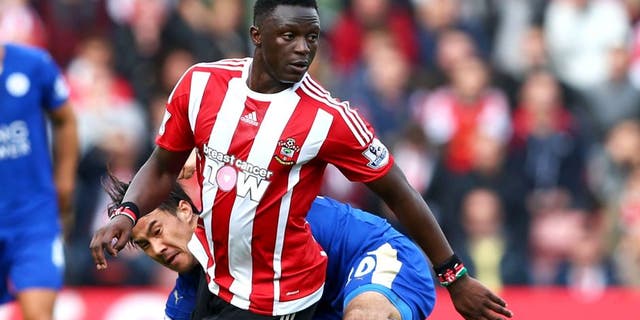 Arsenal boss Arsene Wenger has ruled out a January bid for Southampton midfielder Victor Wanyama -- but admits he is keeping an eye on the market ahead of possible January signings.
The Gunners boss has been linked with a move for the former Celtic player in various newspapers on Friday, but while Wenger admitted he is a fan of Wanyama, he has dismissed the speculation.
He said: "I rate the player but we are not on the case."
However, Wenger, who was speaking ahead of Arsenal's trip to Aston Villa, said he may look to do some business when the transfer market opens again after Christmas.
"We will see what is there," he said. "We have a whole December to go first."
Arsenal head into their weekend clash with Aston Villa in high spirits after securing a place in the Champions League last 16 by beating Olympiakos 3-0, with Wenger adding: "It was a fantastic performance but now we are in the last 16 let's focus on the Premier League where we are in a fantastic position."
The Gunners are second in the Premier League table, just two points behind leaders Leicester, but with just 10 points separating 1st from 11th, Wenger believes this season will see a wide-open title race.
The Frenchman said: "I think it could be as many as six to eight teams competing for the Premier League title."