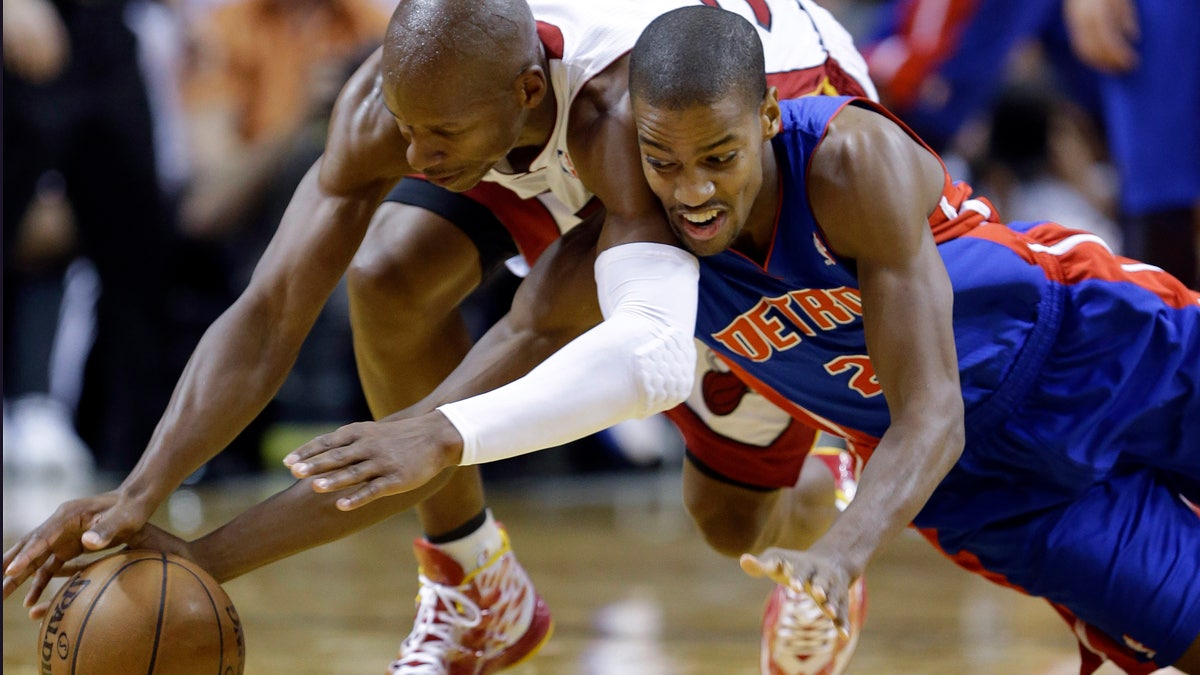 MIAMI – Ray Allen has no idea what to expect Sunday afternoon.
Fans in Boston cheered him when he wore opposing uniforms before, a nod to how he starred in New England when he played his college ball at Connecticut. And, of course, Celtics fans really became attached to him when he spent five seasons playing in their fabled green and white, part of a group that delivered a NBA championship to Boston in 2008.
This will be different.
Allen returns to Boston on Sunday as a member of the rival Miami Heat, the team that ousted the Celtics in last season's Eastern Conference finals. The Celtics are reeling, having lost six straight games.
The Heat are atop the Eastern Conference, winners of four straight.