Weiss 'not sure' Morneau will return to Rockies this season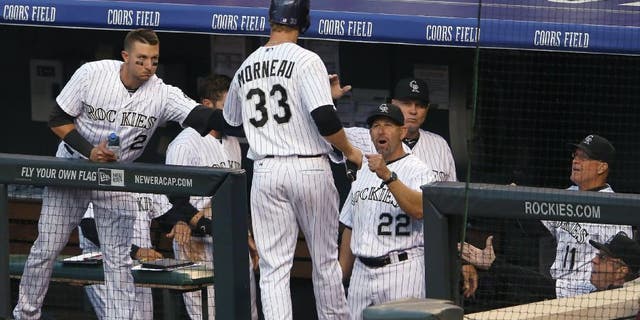 After Justin Morneau said earlier in the week that he was "hopeful" he'd return to the Colorado Rockies this season, there's still a deal of uncertainty as to whether the first baseman will truly play again for the team in 2015.
"Yeah, you know, I'm not sure," manager Walt Weiss said when asked if he thought Morneau would return before the end of the season. "This is a very unique set of circumstances here."
Morneau has been sidelined for two months after sustaining a concussion and cervical neck sprain while diving for a groundball in a May 13 game against the Los Angeles Angels of Anaheim.
The 34-year-old's recovery from the injuries has been slow, but he's been putting his downtime to good use by spreading his veteran wisdom in the Rockies clubhouse.
"It's a big part of it. When you're hurt, you don't feel like you're part of the team," Weiss said. "Those guys who have long-term injuries, it's really important that they still feel a part of the team. Obviously, when the game starts, they can't. But all the periphery things, they can be around. Especially a couple guys you consider core guys. They can have an influence on the club still -- a veteran like Morneau, even more so."
Doug Pensinger/Getty Images