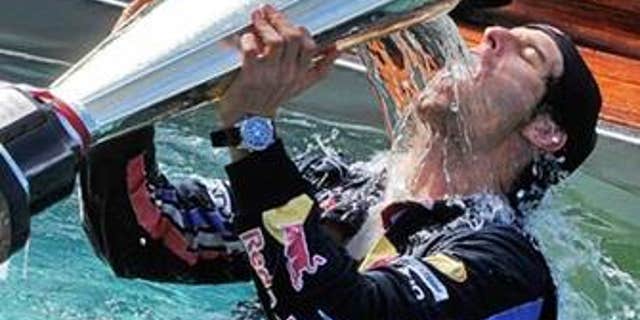 MADRID (AP) – Red Bull driver Mark Webber has revealed his attempt to win the Formula One drivers' title was hampered by a fractured shoulder.
The Australian driver said in an upcoming biography he sustained the injury in a bicycle accident after the Singapore Grand Prix in September with four races to go.
Webber needed painkilling injections in his right shoulder for subsequent races in Japan and South Korea. He led the title race by 11 points after Singapore, but eventually lost out to teammate Sebastian Vettel.
In the book "Up Front - 2010, A Season To Remember," Webber does not blame the injury for fading down the stretch in the title race, finishing behind Vettel and Fernando Alonso of Ferrari to come third.
With the title on the line, Webber finished eighth at the season-ending Abu Dhabi GP.
Webber said the accident came on his first bike ride since breaking his right leg and fracturing a shoulder in a crash in November 2008.
Only those close to Webber knew about the injury, including trainer Roger Cleary and FIA chief medical officer Gary Hartstein. The 34-year-old Australian even kept the break a secret from team principal Christian Horner.
Red Bull's two drivers spent much of the season locked in a championship fight. Horner refused to back one driver over the other as Ferrari had previously done with Alonso.
Red Bull also won the constructors' championship.