Webb, McCarron's mom share mag cover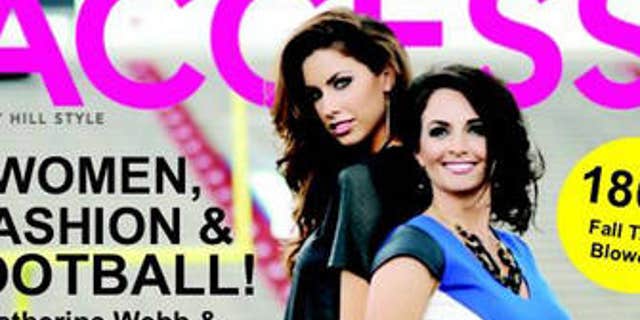 Alabama quarterback A.J. McCarron's girlfriend, Katherine Webb, is an attractive woman . McCarron's mother, Dee Dee Bonner, is also an attractive woman .
Together, they caught the eye of an overstimulated Brent Musburger at last year's BCS championship game, and now both attractive women can be found on the cover of the latest edition of Access Magazine, a Mobile, Ala.-based publication for women:
According to Al.com , the cover shoot was done in July at Ladd Peebles Stadium in Mobile. In addition to the hand-holding cover photo, Webb and Bonner also posed with six area football players over the course of the day.
Al.com reports that "some of the photos included the players holding Webb and Bonner on their shoulders and cheering them on from the stands. At one point, (Fairhope High School quarterback Grey) Jackson held Webb on his shoulders."
"It was funny to see Grey trying to hold Katherine up," Jackson's teammate Nick Patti told the site. "I wouldn't have had any problem with that at all."
After the shoot, Webb and Bonner also posed for a group photo that was posted to the Access Magazine Facebook Page :
It's probably safe to say that the issue will be a big seller in SEC Country.