Web.com Tour player Bhavik Patel violates anti-doping policy and suspended for the year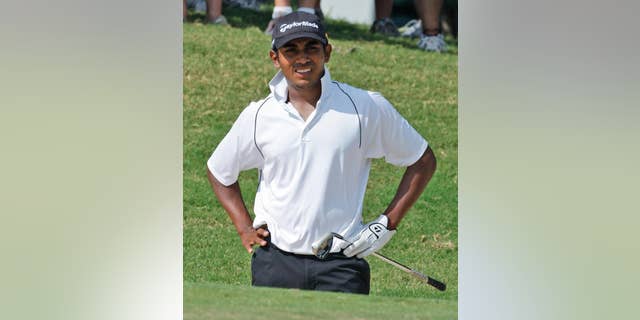 NEWYou can now listen to Fox News articles!
PONTE VEDRA BEACH, Fla. – Bhavik Patel has been suspended one year for violating the PGA Tour's anti-doping policy, the second player to be suspended in the six years that golf has been drug testing.
Patel has played the Web.com Tour the last two years.
The tour did not say which performance-enhancing drug he used. Under its guidelines, the tour only is required to say that a player tested positive and has been suspended.
Patel says he made a "lapse in judgment" while trying to overcome an injury and regrets his mistake. The suspension is retroactive to Oct. 7, meaning he would not be able to play again until Web.com Tour qualifying in December.
Doug Barron was suspended in 2009 for a positive test. A subsequent lawsuit against the tour was settled.