Weather not expected to be an issue during NFC title game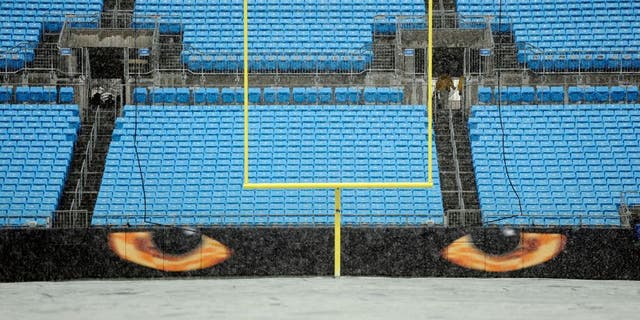 The Carolina Panthers aren't concerned about wintry conditions playing a factor for Sunday night's NFC championship game against the Arizona Cardinals.
Panthers executive director of stadium operations Scott Paul told the team's website Saturday he expects "business as usual." Temperatures could dip into the 30s by game time, but no precipitation is forecast.
Paul said ice and snow have been removed from the stadium, but the tarp will remain on the field until about six hours before the game.
The Cardinals' team plane departed for Charlotte on time Saturday. Several flights were canceled in and out of Charlotte on Friday, but the New York Knicks and Charlotte Hornets both made it on time for Saturday night's NBA game.