'Way more freakier': Jarvis Landry describes unseen Odell Beckham grab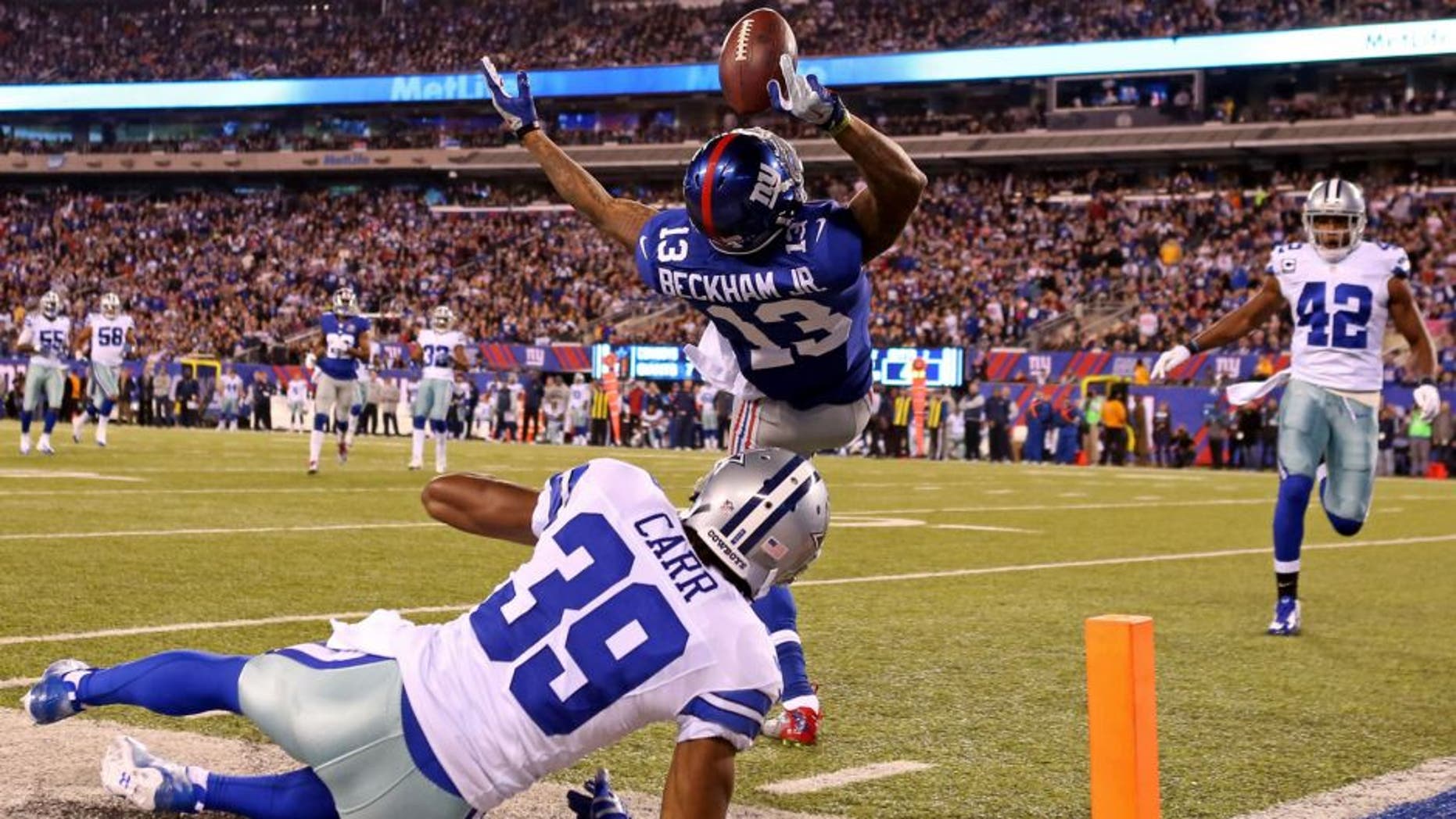 It would probably be pretty hard to find someone who hasn't seen Odell Beckham Jr.'s ridiculous, one-handed grab against the Dallas Cowboys in 2014. It practically broke the Internet and was dubbed to be the greatest catch ever by some.
As great as that catch was, Jarvis Landry, Beckham's college teammate and good friend, says Odell has made a catch that was "way more freakier."
"I wouldn't say it was behind his head, but [it was] behind his head basically," Landry said via the New York Post. "It's crazy to even really talk about it. It's hard to even explain."
A catch that's "freakier" than Beckham's falling down, one-handed grab? That doesn't seem possible, but upon watching his pre-game warmups, it's certainly possible. Beckham has a knack for making highlight catches, and was doing so during his time at LSU, too.
Fortunately for fans, Beckham and Landry are preparing to put on a pre-game show before they square off on Monday night. It's bound to be a great game for both receivers, but the pre-game fireworks should be equally as impressive.
"This is [the] game that, I know you take it one game at a time, but it's been marked on the schedule for a long time," Beckham said.