Watt calls win over Tampa Bay a 'step in the right direction'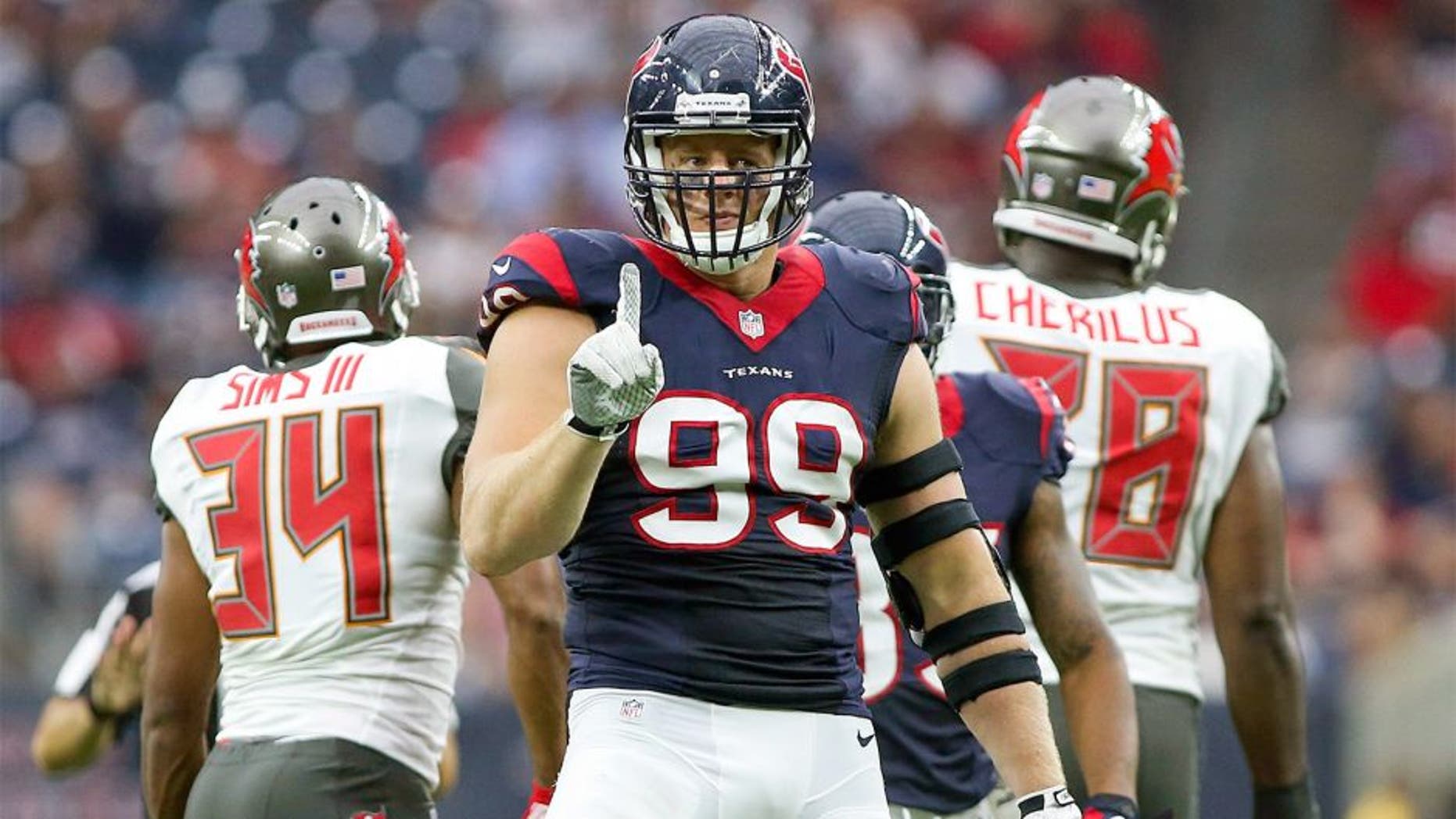 After starting off the season 0-2, Houston Texans defensive end J.J. Watt was pleased to see his team pick its first win of the season in Sunday's 19-9 win over the Tampa Bay Buccaneers.
Watt saw his streak of games with at least one sack stopped at seven, but still found plenty of ways to contribute. The reigning NFL Defensive Player of the Year made five tackles and recorded three hits on Tampa Bay rookie quarterback Jameis Winston. The Houston defensive combined to hold the Buccaneers to just 56 yards rushing.
"We're working to find our brand and get back to playing our brand of football," Watt said, per the Houston Chronicle. "I still wouldn't say we're 100 percent there yet, but I think today was a great step in the right direction towards where we want to be.
"I think we did a great job of going out there and stopping the run, getting off the field on third down, give our offense the ball back, so we're definitely getting there. Now, you've just got to get on a roll. You've got to use the momentum. You've got to continue to get on a roll and let it fly."
After starting out the year with losses to Kansas City and Carolina, the Texans will look to even their record at 2-2 when they travel to Atlanta to face the undefeated Falcons. For now though, Watt said he was savoring Sunday's victory.
"It feels good to win," Watt said. "It's difficult to win in the NFL, so it feels good."