Watch Zlatan Ibrahimovic score a bicycle kick minutes into United debut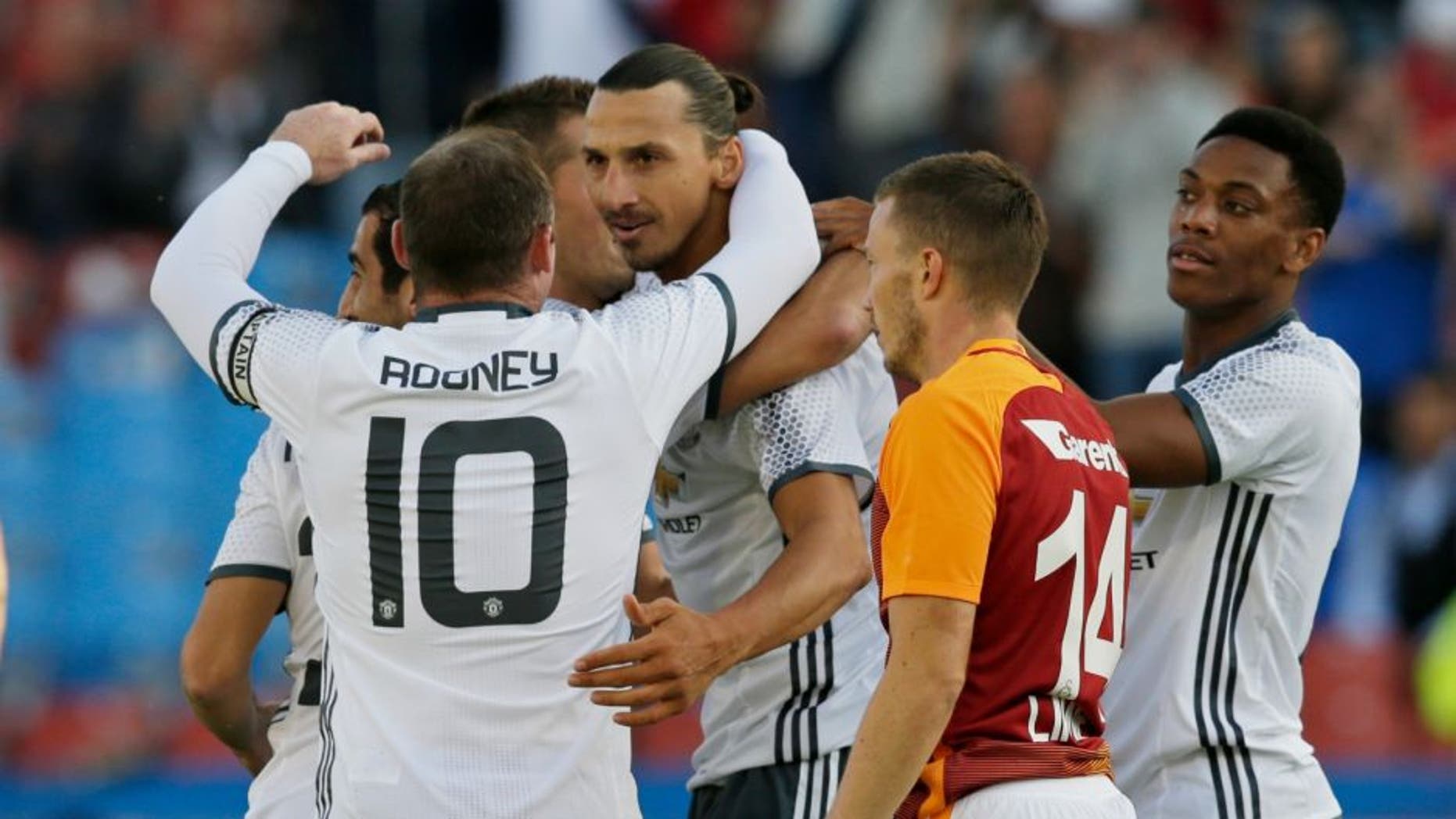 It took just four minutes for Zlatan Ibrahimovic to mark his Manchester United debut in a way that only Zlatan Ibrahimovic can. The new Red Devils striker hit a resplendent bicycle kick goal to put his new team on the board early in the friendly against Galatasaray.
Casual.
Most players, let alone one set to turn 35 in October, aren't supposed to do that. Then again, Zlatan isn't human. The giant striker just effortlessly rises above anyone else on the pitch, turns his body to catch the cross slightly behind him, puts some pace on it and beats the keeper. Ibrahimovic didn't catch it completely cleanly, but a goal is a goal. It is still preseason, after all.
United boss Jose Mourinho has to love to see that, even if it's just a friendly. The Portuguese has signaled a complete overhaul at Old Trafford, and Ibrahimovic is a major part of that reformation. What better way to bring about a new era than to have a Norse god by your side?
Get ready, Premier League. Zlatan is coming for you.
MORE FROM FOX SOCCER: