Watch Yasiel Puig barehand ball, rifle a strike to second for unlikely force-out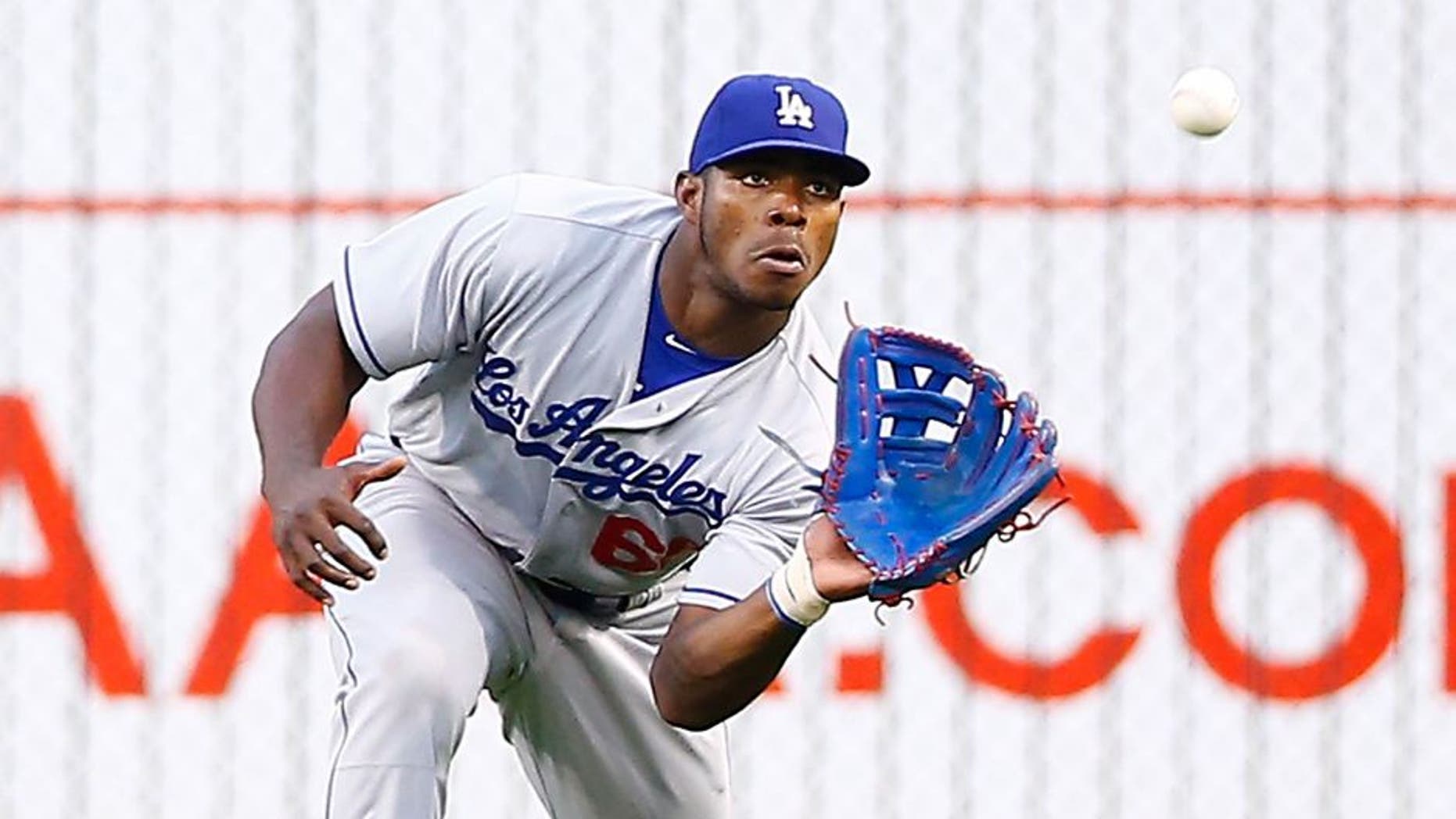 Los Angeles Dodgers right fielder Yasiel Puig reminded the Pittsburgh Pirates on Saturday why it's important to read the scouting report on the enigmatic outfielder.
In the bottom of the first inning of the Dodgers' 6-5 loss to the Pirates, Starling Marte hit a line drive to right field that fell just short of Puig.
Pirates leadoff hitter Gregory Polanco, a right fielder himself, froze to see if Puig would catch the ball, which gave Puig enough time to make a spectacular play.
The 24-year-old phenom barehanded the line drive off of a hop and rifled the ball to second base in time to beat Polanco to the base, recording an out on a play that most outfielders would have casually fielded and thrown to the cutoff man.
According to MLB's Statcast technology, Puig's throw registered at 92 mph.
Puig picked up his sixth assist on the season with the sensational play, which ties him for seventh amongst National League outfielders. Marte, the Pirates' left fielder, leads the NL with 10 assists on the season.
While Puig made a collective eight errors in his first two seasons in the majors, he has yet to make an error in 2015.