Watch wild west staredown between Bumgarner, 'Cowboy' Joe West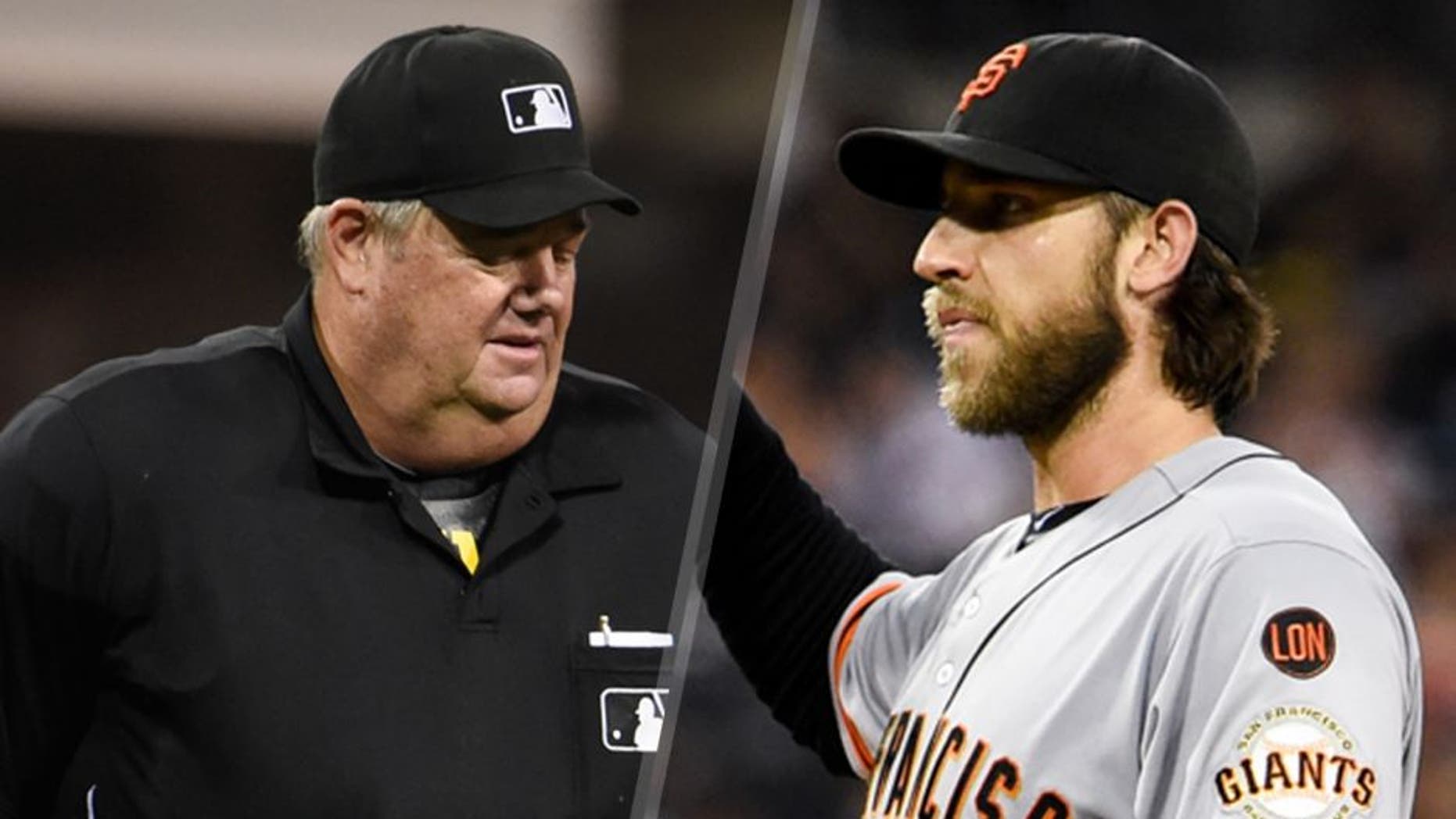 Clayton Kershaw is a three-time Cy Young winner, in part because the guy's a gamer. The Dodgers ace showed it once again in Thursday's win over Arizona.
Madison Bumgarner is a World Series MVP and three-time champion, in part because the guy's a gamer. The Giants ace also showed it Thursday in a loss at San Diego.
Bumgarner was nursing a one-run lead and wasn't getting the calls from home plate umpire "Cowboy" Joe West. After walking San Diego's Jedd Gyorko in the sixth inning, with a couple close pitches called balls, Bumgarner barked over the calls and West immediately took off his mask. What followed was an epic staredown that lasted almost 20 seconds.
Cue the showdown music from "The Good, the Bad and the Ugly," and watch the video below.
"He's not gonna back away from confrontation. It's just not in his make-up," Giants analyst Mike Krukow said.
"Which guy are we talking about?" play by play man Jon Miller replied.
"Well, come to think of it, both guys," Krukow said with a chuckle.
Earlier this year, JABO's Rob Neyer wrote about West's "well-earned reputation for turning situations into conflagrations, and making himself the center of attention."
Bumgarner got out of the sixth and left with the lead after seven, but his bullpen blew it. Asked about his confrontation with West after the game, MadBum was cooler than Cool Hand Luke.
"Joe was behind the plate?" Bumgarner said to the San Jose Mercury News. "I don't pay attention to the umpires. I didn't even realize he was back there."