Watch Wesley Sneijder prove he's still got it with this rocket stunner of a goal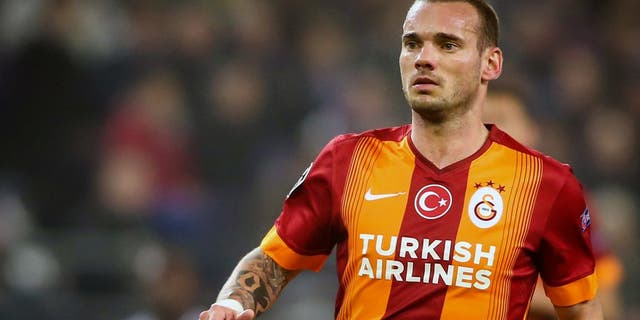 Ever sinceWesley Sneijder left the world's top leagues, it's been tougher to keep up with the Dutch international star. But rest assured, the 32-year-old may be in Turkey, but he is still capable of scoring stunners.
Look no further than this rocket from Saturday:
Are you serious, Sneijder?! If anyone was actually at that game, we're sure the crowd would've lost their minds.
We don't know why Sneijder thought he should shoot from that far out, but he did, and bless him for the shot that launched off his foot, nicked the underside of crossbar and tuck into the goal. What a beauty.
Unfortunately forSneijder, that was Galatasaray's only goal in a 3-1 loss to Kasimpasa. But it's good to know that even thoughSneijder has moved on from La Liga and Serie A, he's still scoring world-class goals.
MORE FROM FOX SOCCER