WATCH: Vitor Belfort explains why he left Blackzilians for his own gym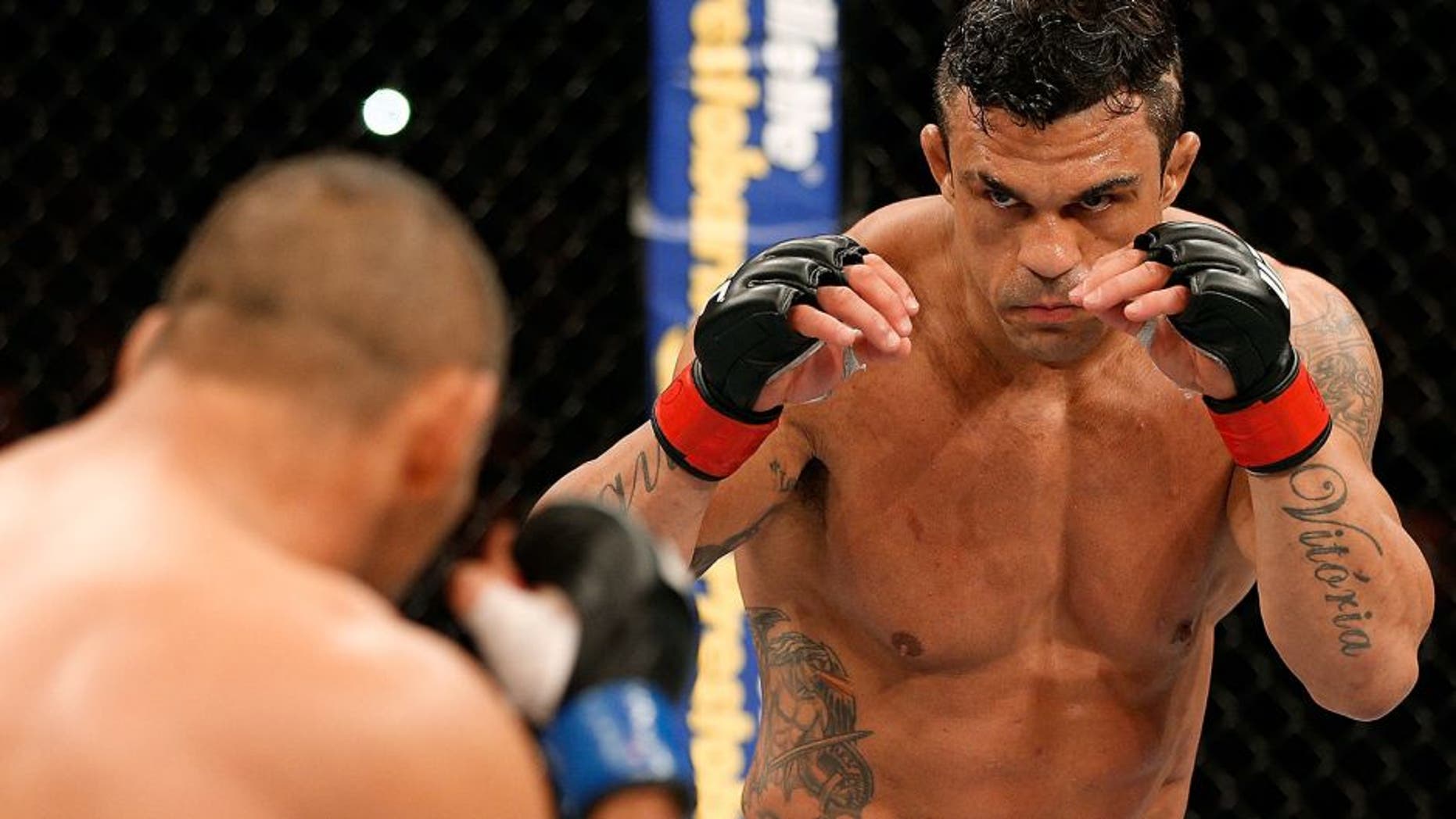 Vitor Belfort rose through the middleweight ranks as a part of the Blackzilians team, but as he worked to get back on track against Dan Henderon after a loss earlier this year to champion Chris Weidman, "The Phenom" decided to leave the powerhouse gym and train at his own facility. In an interview with FOX Sports' Heidi Androl, Belfort explained why he made the change, and how he's benefited from it.
"It was the time," he said.
"My office made a private gym for me but I left [Blackzilians] on good terms. I have great friends there but it was time for me to do my thing, and they understand, and I think we're still friends, and life goes on."
Having his own gym meant having everything focused on him and only him, according to the Brazilian. "Everything was specific for me," he explained.
"It was great, you know, I needed that. I was more focused. It was good."
Belfort doesn't believe he has anything left to prove as he nears the 20th year of his professional career. "Of course not," he said.
He does, however, still love the sport of MMA. As he readies to fight his rival Dan Henderson for the third time, tonight on FS1, he is grateful to still be doing what he loves.
"At this stage, I do it because I love it," he said.
"I've had a chance to do that for 20 years. Not a lot of guys can do that, so I'm very blessed. I thank God every day."