Watch: UNC's 89-yard flea-flicker on first possession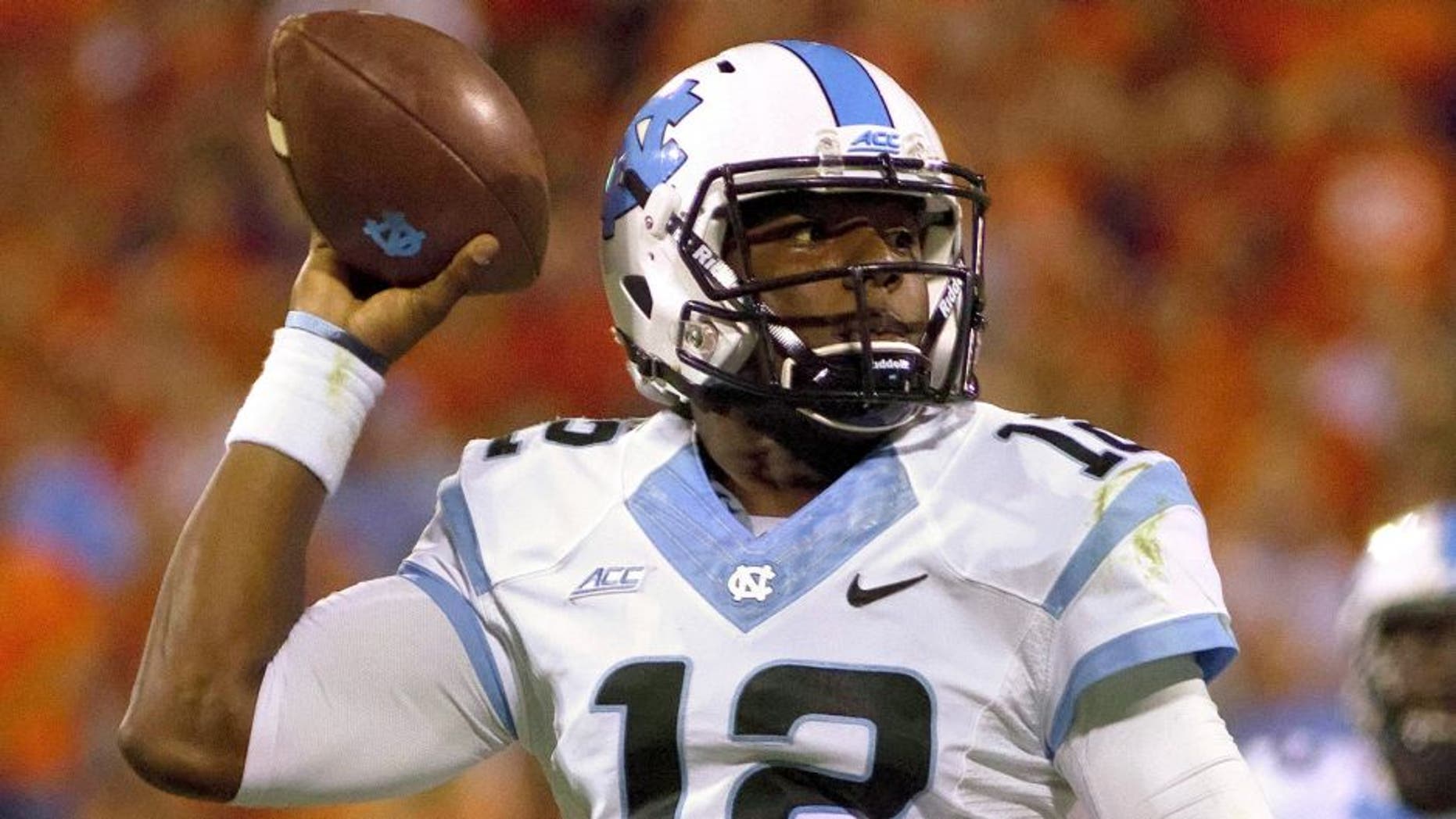 North Carolina quarterback Marquise Williams. Joshua S. Kelly USA TODAY Sports
It didn't take long for North Carolina to strike during its ACC Coastal Division showdown with archrival Duke.
The Tar Heels took a 7-0 lead on their first offensive snap of the game on an 89-yard flea-flicker from Marquise Williams to Ryan Switzer.
The 89-yard score was the longest TD reception of Switzer's career.