[WATCH] Tyron Woodley throws heat at St. Louis Cardinals game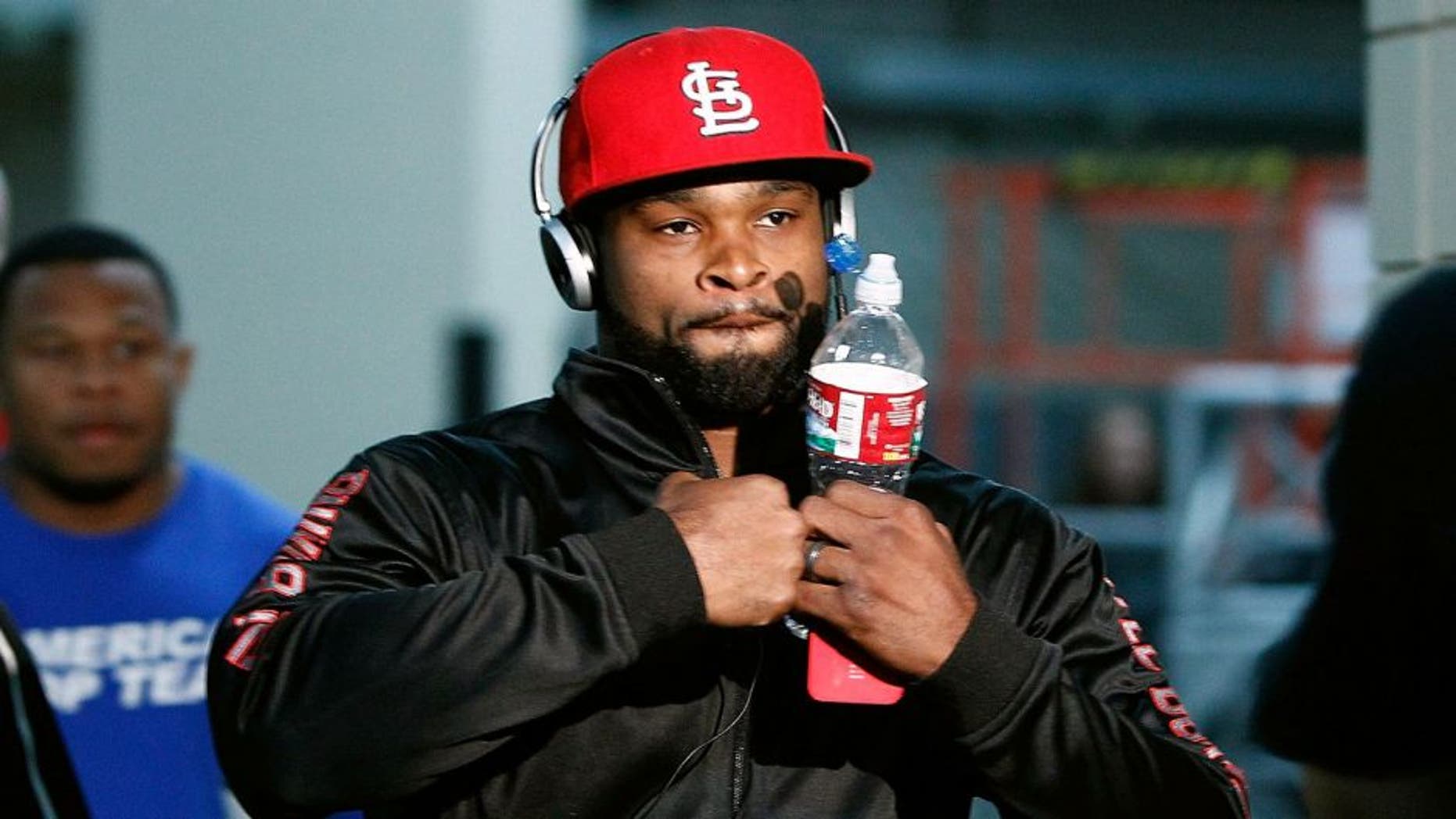 UFC welterweight Tyron Woodley fulfilled a lifelong dream for many sports fans and athletes alike Thursday night when he tossed out the ceremonial first pitch at his hometown St. Louis Cardinals' game against the Milwaukee Brewers.
Before the toss, Woodley admited he was nervous, and said he hoped he wouldn't embarrass himself (like a few other have done in the past).
But Woodley had nothing to worry about. As you can see from the video above, the contender delivered some heat with "a little curve to it," albeit a little high.
Woodley returns to the Octagon on Oct. 3 to face former welterweight champion Johny Hendricks at UFC 192. Earlier this week, Woodley told us that he's looking for redemption after losing to Hendricks in Big 12 conference wrestling in 2005.