Watch Tom Brady's first interception of the year on this woefully thrown ball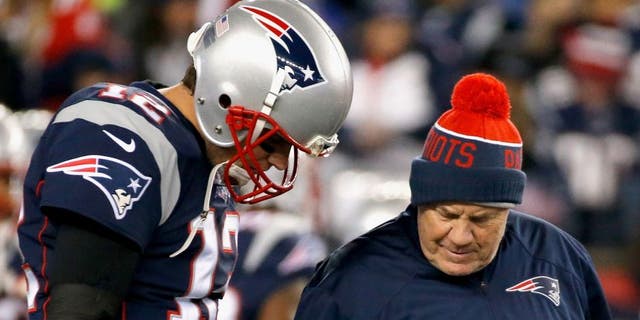 The New England Patriots hadn't thrown an interception this season before Sunday night's game against the Seahawks. A pretty impressive statistic considering the Patriots didn't have Tom Brady in the first four games, forcing them to start Jimmy Garoppolo and rookie Jacoby Brissett.
But the Patriots' interception-less streak came to an end in the second quarter. With New England trailing by five points, Brady tried to buy some time in the pocket, evading the oncoming rush to throw deep toward Malcom Mitchell.
One problem: Brady threw it about 5 yards short of his intended target, and the ball ended up in the hands of Seahawks cornerback DeShawn Shead.
There's no denying that Brady has been spectacular this season, but this was not his finest moment.