Watch the Patriots arrive in Houston for Super Bowl LI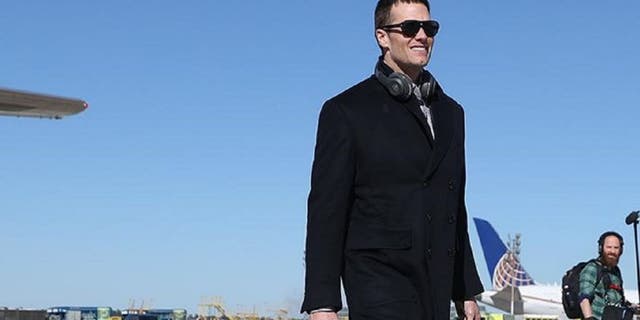 A day after the Atlanta Falcons arrived to Houston in preparation for Super Bowl LI, the New England Patriots followed suit Monday.
The Patriots deboarded their plane as the pilot waved the team flag.
Patriots defensive tackle Alan Branch opted to go with a more high-tech approach trying to reach the team bus.
Now the fun begins for both teams. Media Day will occur Monday night, officially kicking off Super Bowl week and all the festivities that come with it.
And before the Falcons and Patriots know it, the big game will be underway Sunday, 6:30 p.m. ET on FOX.