Watch the Jets scored a 'butt touchdown' against the Patriots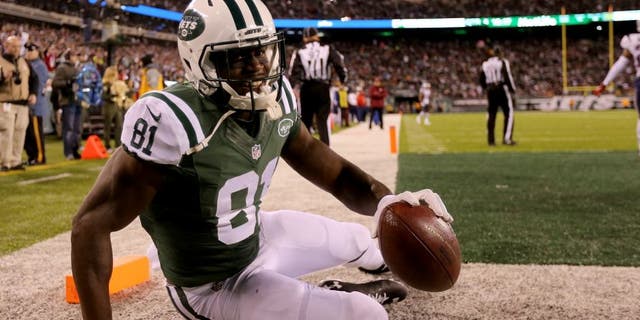 Almost four years to the day of the infamous "butt fumble", the New York Jets and New England Patriots might have coined another football term during their game Sunday.
With the Jets trailing by three, Ryan Fitzpatrick hit Quincy Enunwa on a 22-yard touchdown that initially was ruled out of bounds. But after reviewing the replay, Enunwa's backside landed inbounds, overruling the previous call.
And now we present the "butt touchdown".
For those who don't remember, here's Mark Sanchez's unforgettable "butt fumble," which occurred Nov. 22, 2012, in all its glory.