Watch the full, uncensored UFC 196: McGregor vs. Diaz press conference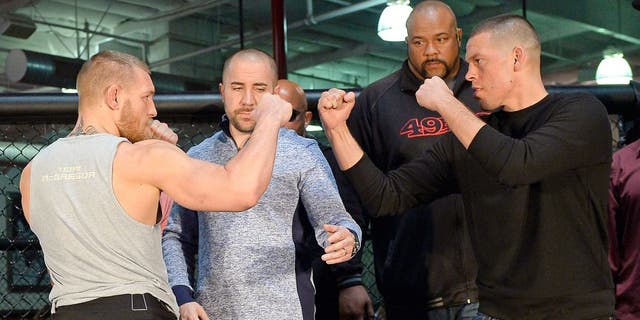 Featherweight champion Conor McGregor and challenger Nate Diaz met face-to-face for the first time before their Mar. 5 fight -- and it was everything fans imagined it would be.
Watch all the action in the video above as two of the UFC's best trash-talkers go at it (warning: NSFW language ahead).