Watch the absolutely wild ending in England's draw against Scotland in World Cup qualifying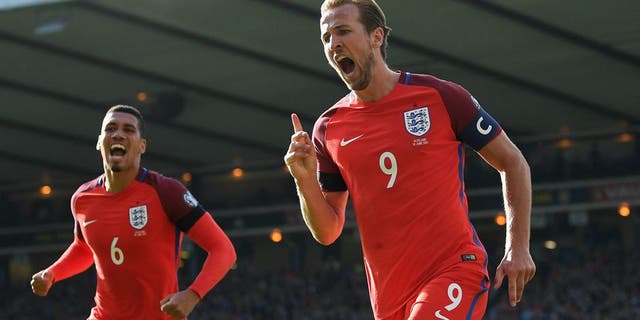 NEWYou can now listen to Fox News articles!
The first hour of England and Scotland's World Cup qualifier was nothing to write home about. There were a few chances here and there, but the match looked like it'dbe easily forgotten. As it turns out, it would soon be unforgettable.
What looked to be a 0-0 draw morphed into a 2-2 thriller in the closing half hour, as substitute Alex Oxlade-Chamberlain got the scoring started in the 70th minute.
It was well-taken, but hardly a jaw-dropper. The real fireworks came in the closing minutes, as the two sides combined to score three goals in six minutes.First, Leigh Griffiths, who had never scored for the national team, pulled a rabbit out of his hat not once but twice to give Scotland the lead with two incredible free kicks.
He managed that over the course of just three minutes. Three minutes! In that short window, Scotland had gone from losing to their bitter rivals on their home turf to securing an iconic victory over the Three Lions.
But soccer is a fickle mistress and the match still had more to give. England striker Harry Kane, captaining the Three Lions for the first time ever, popped up with a calm volley in stoppage time to shatter Scotland's hearts.
Boom. With precious little time left, neither side was able to carve out a winner and the match ended at 2-2. Draws aren't usually regarded as riveting spectacles, but this game certainly fit the bill.
MORE FROM FOX SOCCER