Watch T.Y. Hiltons 4-year-old son send a defender flying with a filthy juke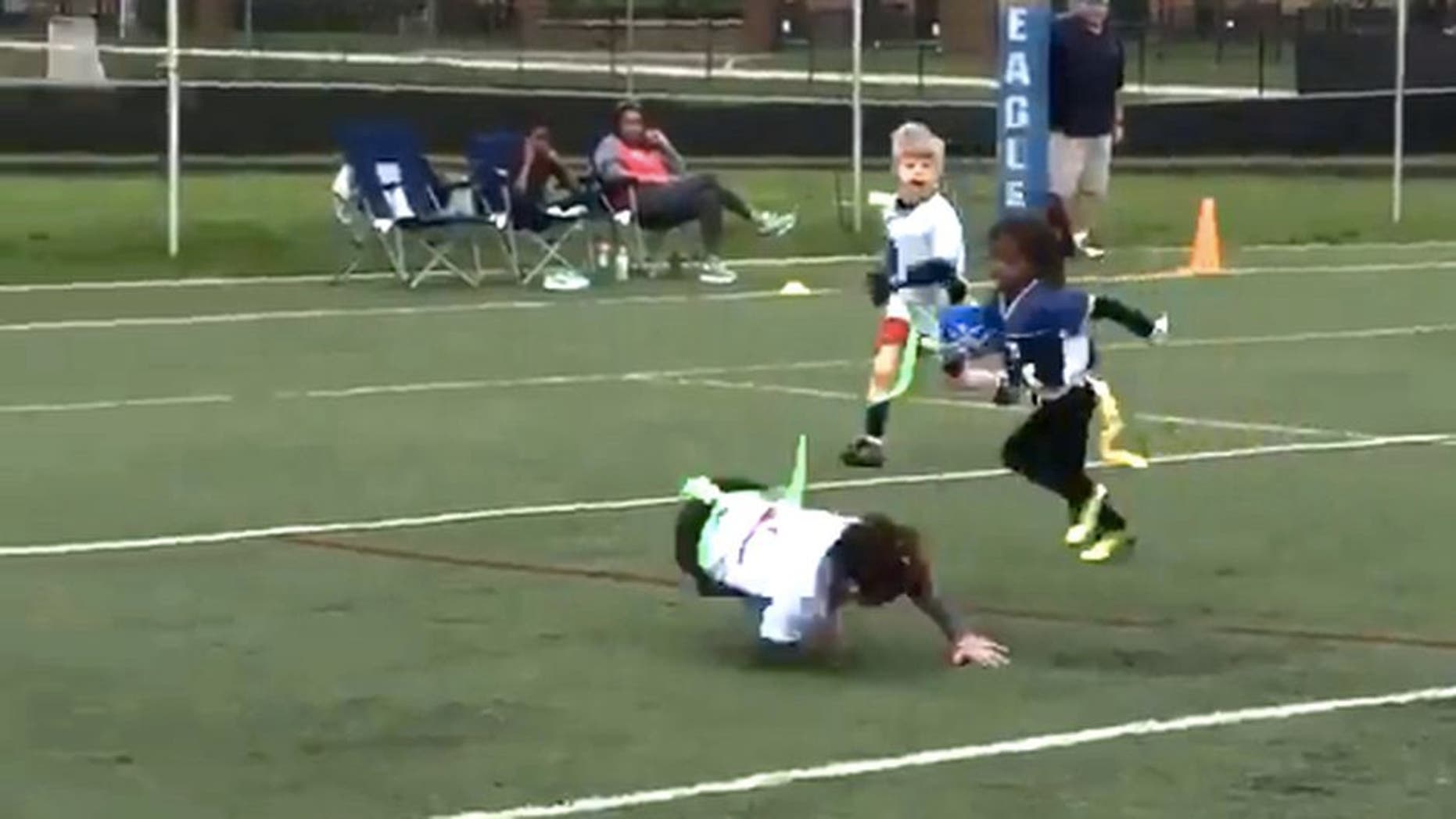 While a lot of players are probably home watching the NFL Draft, Colts wide receiver T.Y. Hilton is outside watching one who could one day be a draft pick. Oh, and he happens to be his 4-year-old son.
Hilton posted a video of his kid playing flag football, and he absolutely shook a defender out of his shoes, sending him flying with a silly juke. That came after he weaved through the entire defense for a touchdown.
Even the Colts took notice of the little mans moves.
He may be pint-sized, but Hiltons son has a future in football.