WATCH: Stirring tribute to Lauren Hill as Mount St. Joseph opens new season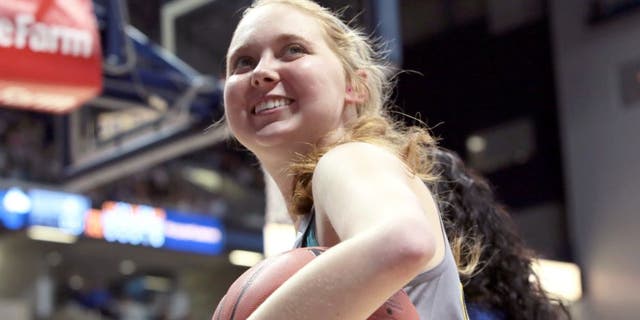 NEWYou can now listen to Fox News articles!
Lauren Hill put Mount St. Joseph on the sports map last year through her inspirational battle against cancer.
The school opened its 2015-16 season on Saturday in Cincinnati at Cintas Center, where Hill made her national mark last year with a basket as the school opened its season.
Playing Hiram, the ball went into the low block and a Mount St. Joseph player placed it on the floor. The teams gathered around and pointed their fingers toward the sky in tribute to Hill, who passed away in April of this year.
Below are the moment that took place on Saturday and the basket that sent Lauren Hill's battle viral last year.