WATCH: Saves leader Melancon is key to Pirates' hopes, MLB's mission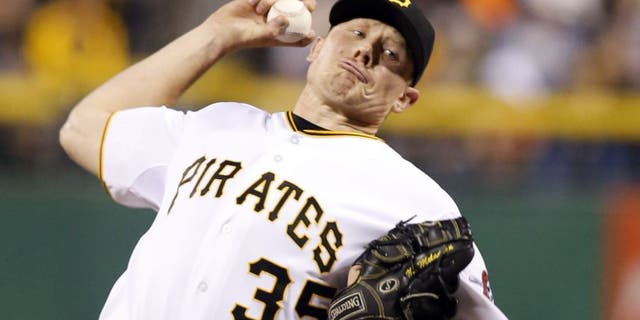 It's Ambassador Melancon to you.
It has a nice right to it. No, Pittsburgh Pirates closer Mark Melancon doesn't moonlight as a U.S. Ambassador, but it is an official role he assumes for Major League Baseball. The major's saves leader with 30 entering Wednesday's games has literally spanned the globe during offseasons to teach the game of baseball.
"I've got to travel to New Zealand, Australia, China, South Africa," Melancon told CBSDC as part of a recurring series the station does called Player Style Files. "Being an ambassador for MLB has been awesome. I've met so many great kids. The passion for baseball in these different countries is really fun to see -- different cultures."
Melancon and his wife travel together and their adventures have afforded them rare opportunities scratch off a number of their personal bucket-list items, Melancon told the station.
"My wife and I have a bucket list and on that bucket list somewhere was go diving with a great white shark," Melancon said. "Well it's not very safe, so you have to use a cage, so my wife and I decided to knock one of our bucket list items off."
On the mound, Melancon plays the role of a great white, devouring batters and racking up saves. Over 44.0 innings pitched, the right-hander is 1-1 with 1.43 ERA.
Check out this video of Ambassador Melancon talking about his travels and bringing baseball to people all over the world.
(h/t CBSDC)
Photo Credit: Charles LeClaire-USA TODAY Sports