WATCH: Rookie CB Ronald Darby taped to goalpost, drenched in ice water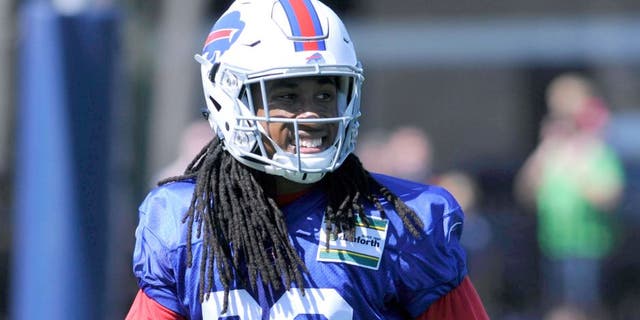 When you're a rookie in the NFL, you're new to a lot of things. You haven't yet established yourself on the team among a group of veterans as you were in college.
Thus, there is hazing.
At Buffalo Bills training camp, 2015 second-round pick Ronald Darby underwent an initiation on Wednesday night. He was taped to the goalpost and drenched in ice water by his teammates. All in good fun, of course.
It may seem like a rough way to be initiated into the team, but there have been a lot worse through the years. Being cold for a few minutes is better than having half of your head shaved for a few weeks.
No one will ever forget Tim Tebow's rookie haircut. People will forget Darby getting doused in cold water.
(h/t Twitter)