WATCH: Remember the time new Cub Fernando got trapped in the bathroom?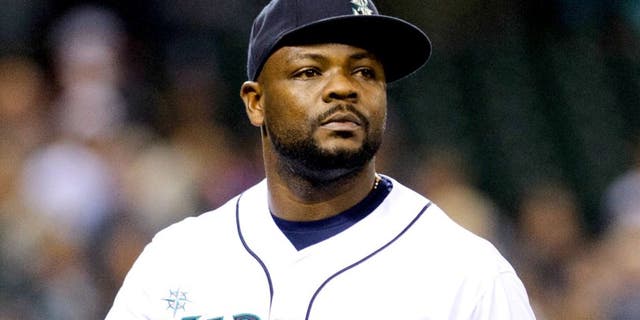 NEWYou can now listen to Fox News articles!
When the Chicago Cubs acquired relief pitcher Fernando Rodney it brought him back together with his former manager Joe Maddon when both were with the Tampa Bay Rays -- and it probably also brought back one hilarious memory.
The two might have had a laugh together recently reminiscing over one of the most ridiculous things that can happen to a ball player.
During a Rays road trip to Oakland, Rodney, then the Rays closer, went to use the bathroom as Tampa rallied in the eighth inning. The game was tied at 3-3 and the Rays eventually won, 4-3, but Rodney was unavailable to pitch because he was locked in the dugout bathroom.
Maddon, as only Maddon can, talked about it afterward and wasn't perturbed that his closer was trapped in the bathroom and couldn't get to the mound:
"It was a kind of a fun moment," Maddon said then. "We kind of rallied then -- we should have kept him in there (the bathroom). A lot of the commotion in the dugout in the eighth inning and part of the rally was someone beating on the door. Finally someone broke the door knob with a bat to get him out. I don't even know who the hero was getting him out. I say he was in there a solid 15 minutes."
You've just got to watch it to appreciate the moment. You know Maddon still cracks up just thinking about it.
(h/t Sports Mockery)