WATCH: Redskins WR Jamison Crowder 'breaks ankles' of Texans CB Kareem Jackson in joint practice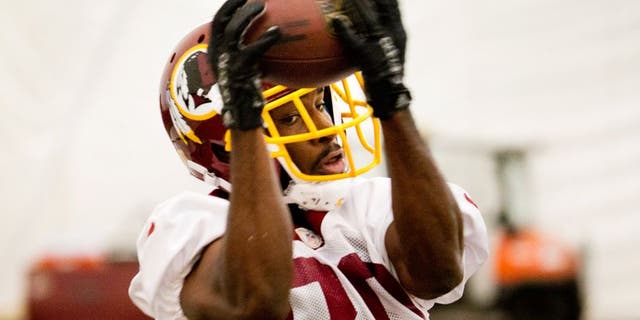 The Washington Redskins and Houston Texans have gotten together for the start of their joint practices in preparation for their first preseason matchup against each other. Because the Texans are featured on this season of HBO's Hard Knocks television series, there were cameras everywhere, and Redskins rookie wide receiver Jamison Crowder put on a show.
You can be sure that you're going to see this play on Hard Knocks eventually, but why not watch it now?
Crowder quickly broke on an in-route and left Texans cornerback Kareem Jackson in the dirt---literally. Jackson's fall to the ground elicited a loud reaction from the Redskins fans in attendance.
Jackson has emerged as one of strong starting cornerback in the NFL, but the rookie got the best of him on this play. Crowder is competing for the Redskins' slot wide receiver position after standing out during the Redskins' spring practices.
(h/t @Redskins)