Watch PSV destroy almost the entire Porto XI with this incredible team goal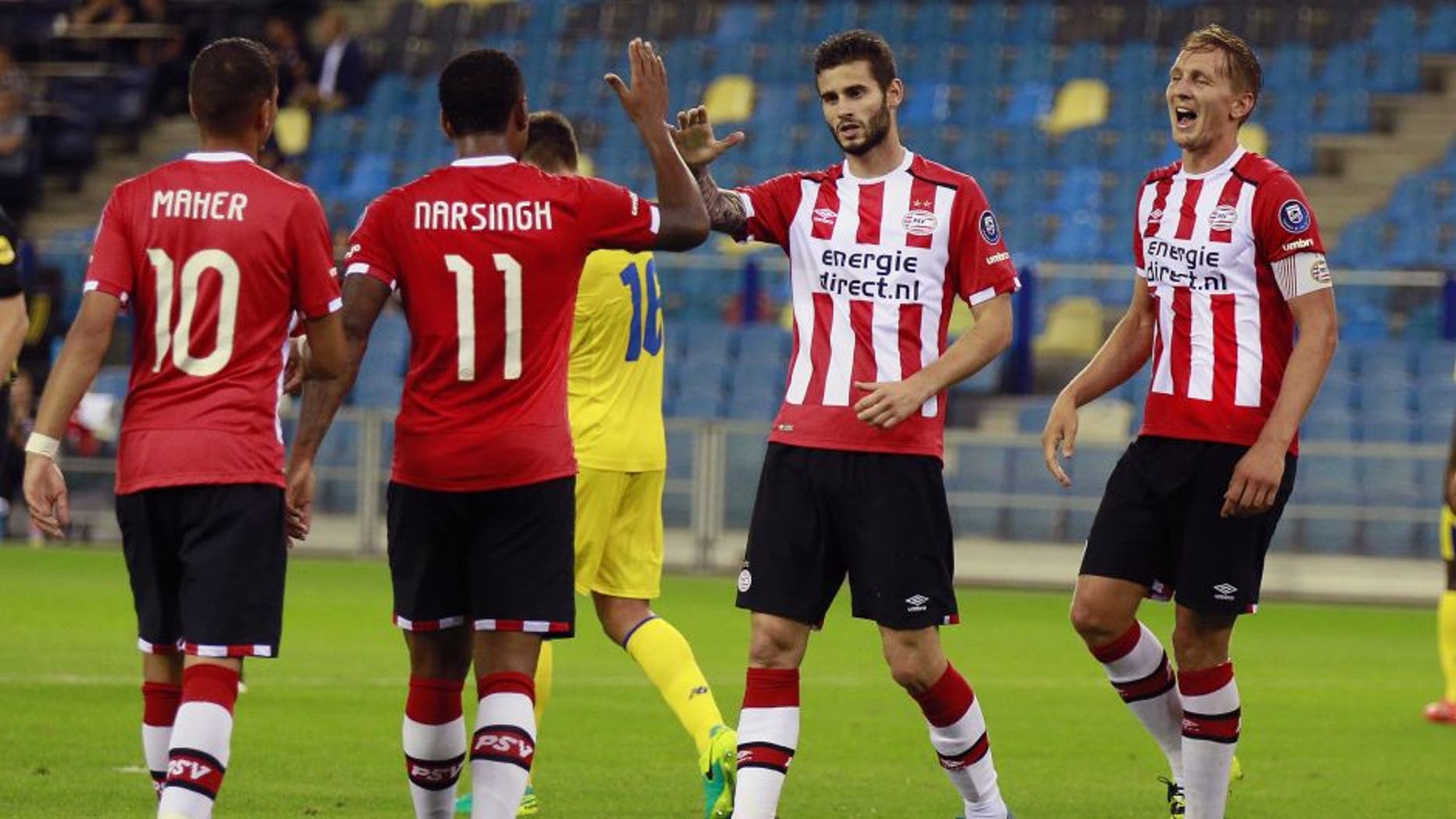 PSV are coming off back-to-back Eredivisie titles, and if their preseason showings are anything to go by, they should be the odds-on favorites to three-peat.
Just days after embarrassing Sporting CP in a 5-0 win, PSV beat fellow Portuguese powerhouse Porto 3-0, with their third and final strike possibly being the best team goal you'll see all summer. Observe and soak in all of the glory:
So many Porto defenders just lost their dignity, so let's break it down:
1. Gaston Pereira (No. 7) starts a one-two with Jetro Willems, who in double coverage somehow lays down a murderous back heel through-ball that Cristiano Ronaldo would be proud of. Fatality count: 3.
2. Pereira receives the pass and sprints down the left wing, first making mincemeat of the poor sap who decided to close him down, then beating the center back who slid over before putting in the cross. Fatality count: 5.
3. Luuk de Jong dummies Pereira's cross and leaves it for Adam Maher, who slides it coolly past Porto's goalkeeper. Final fatality count: 7.
And that's how PSV swallowed up two thirds of Porto's entire team in just ten scintillating seconds.
MORE FROM FOX SOCCER