WATCH: Peyton Manning truck-sticks a defender on a huge block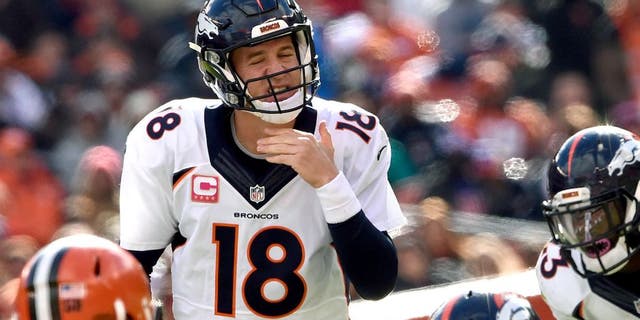 NEWYou can now listen to Fox News articles!
Peyton Manning -- yes, Peyton Manning -- put a notorious hard-hitting defender on his backside on Sunday. Joe Amon The Denver Post via Getty Images
Donte Whitner once legally changed his name to suit the bone-crushing hits he delivers.
That might be his only option now if he wants to skirt a week of ridicule. The Browns safety was absolutely blown up on a play -- by Peyton Manning:
Say what you want about Manning's declining passing skills. His block almost sprung running back Ronnie Hillman.
As for Whitner -- he's a a 10-year veteran. He should know to keep his head on a swivel for 39-year-old quarterbacks.
MORE NEWS: Want stories delivered to you? Sign up for our NFL newsletters.