Watch Patriots WR Julian Edelman hit a HR over the Green Monster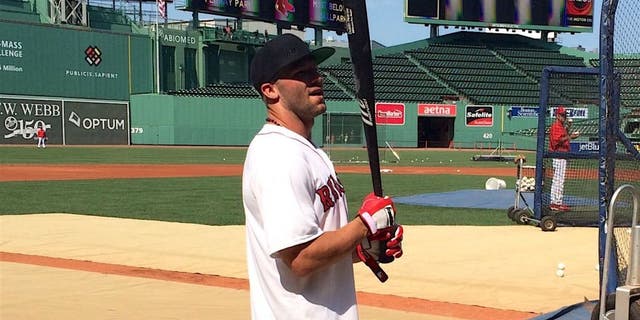 Julian Edelman is still recovering from his second foot surgery in the past year, undergoing the procedure most recently in May. He remains on track to return for the start of the season and is expected to participate in training camp, but a broken foot can be a tricky injury to create a timetable for.
He seems to be doing just fine, though. Edelman was at Fenway Park on Wednesday taking batting practice and fielding ground balls at shortstop. In the cage, he hit "six or seven" home runs over the Green Monster, showing no ill effects from the surgery.
Here's video proof of one of his homers.
And a bird's-eye view of him in the cage.
Edelman was (of course) asked about Tom Brady while at Fenway, but he declined to comment, saying he was just there to enjoy "America's Pastime."
After hitting six or seven homers at Fenway, it's not surprising to hear he was pleased with his performance in the cage.