WATCH: Patriots staff talks Belichick, believes he'll coach past 70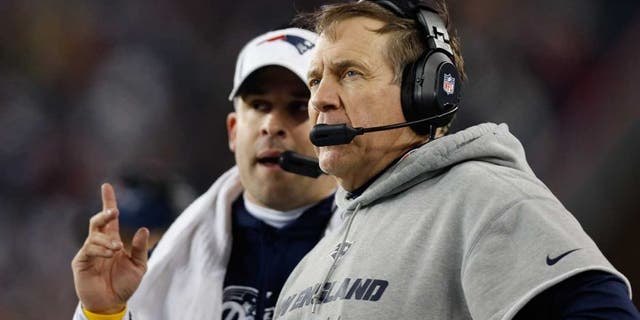 Bill Belichick will go down as one of the greatest NFL coaches of all time. He's won four Super Bowl rings as a head coach -- six total -- and has turned the New England Patriots into one of the most decorated franchise in NFL history.
There's not much left for Belichick to accomplish in his historic career, but that doesn't mean he'll be calling it quits any time soon.
Back in 2009, Belichick said he wouldn't coach into his 70's, claiming "you won't have to worry about that."
While Belichick may see it that way, his fellow staffers do not. In a preview for NFL Network's film, "Do Your Job: Bill Belichick and the 2014 Patriots," airing Sept. 9, Patriots staff members discuss Belichick's future.
Watch the clip below.
Even with 40 years of coaching under his belt, Belichick could conceivably be on the sidelines for another 10-plus years. His sustained success hasn't gone anywhere, and neither has his desire to win.
Belichick will go down in Patriots and NFL history as one of the greatest ever, and his career isn't even done yet.
(h/t YouTube)