WATCH: Oregon's Taj Griffin torches Stanford on 49-yard TD reception (Video)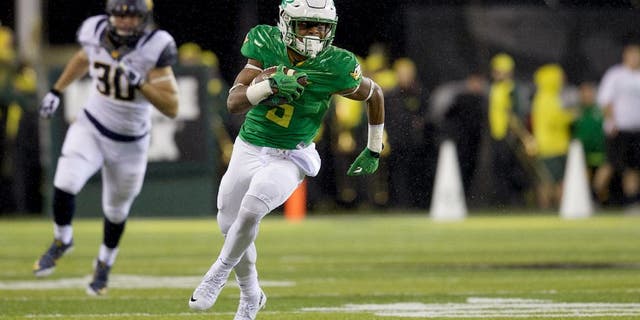 Taj Griffin's got speed to burn. Scott Olmos USA Today
Leading 28-23 late in the third quarter against No. 7 Stanford on Saturday night, Oregon QB Vernon Adams Jr. spotted a gap in the Cardinal defense.
True freshman running back Taj Griffin ran a wheel route and caught the Cardinal sleeping down the left sidelines. Adams hit Griffin in stride and the young running back did the rest.
Griffin blew past Stanford defenders left and right en route to a 49-yard touchdown. The TD gave the Ducks a 35-23 lead.