Watch One Direction's Harry Styles embrace his inner Packers fan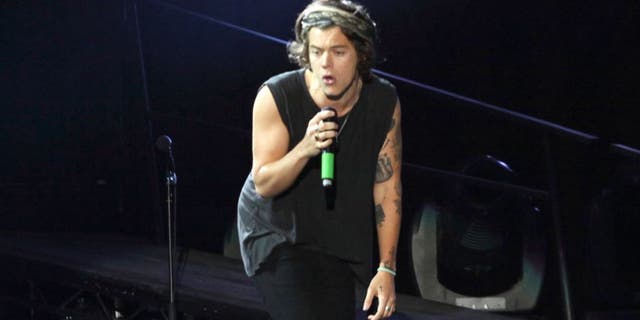 It's not unusual for music acts to roll into town and play to the sports leanings of said town's fanbase, but give Harry Styles a little more credit than that.
The One Direction singer is a real Green Bay Packers fan -- more on that here -- and even has a Packers tattoo just above his left elbow, so it's no surprise he talked the talk when 1D played Milwaukee's Miller Park on Tuesday night.
Donning a cheesehead and draped in a Packers flag in front of throngs begging him for a call-out, the Brit didn't disappoint, saying: "You don't know how good it is to be around people who understand what a good football team is."
And then (at 1:07 in the fan video below) there was a moment of silence for star Packers wideout Jordy Nelson, who suffered a season-ending knee injury in Sunday's preseason game against the Steelers. (Harry knows there's no better way to bond with a crowd than to embrace the struggle of a mourning fanbase.)
And finally …
"Make some noise if you love Aaron Rodgers!"
Followed by:
"Just the best football team in the world now, the Green Bay Packers."
Thank you, Milwaukee!