WATCH: Ole Miss' 6-foot-4, 296-lb DT Nkemdiche catches 31-yard TD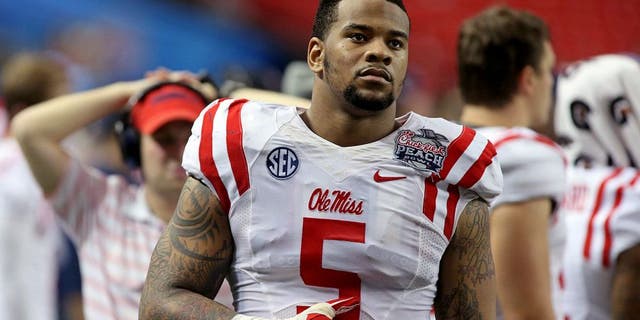 The explosive Ole Miss offense got production from an unlikely source Saturday.
In the second quarter, Robert Nkemdiche -- 6-foot-4, 296-pound defensive tackle caught a pass in the flats and ran it untouched for a 31-yard touchdown, giving the No. 17 Rebels a 34-0 lead over Tennessee-Martin. Check it out:
Many consider Ole Miss to already have the best receiving corp in the SEC, so adding a player of Nkemdiche's size just doesn't seem fair. Will the Rebels break out this new wrinkle in two weeks for the Alabama game? We'll find out soon enough.