WATCH: Oklahoma QB Baker Mayfield breaks off impressive 39-yard TD run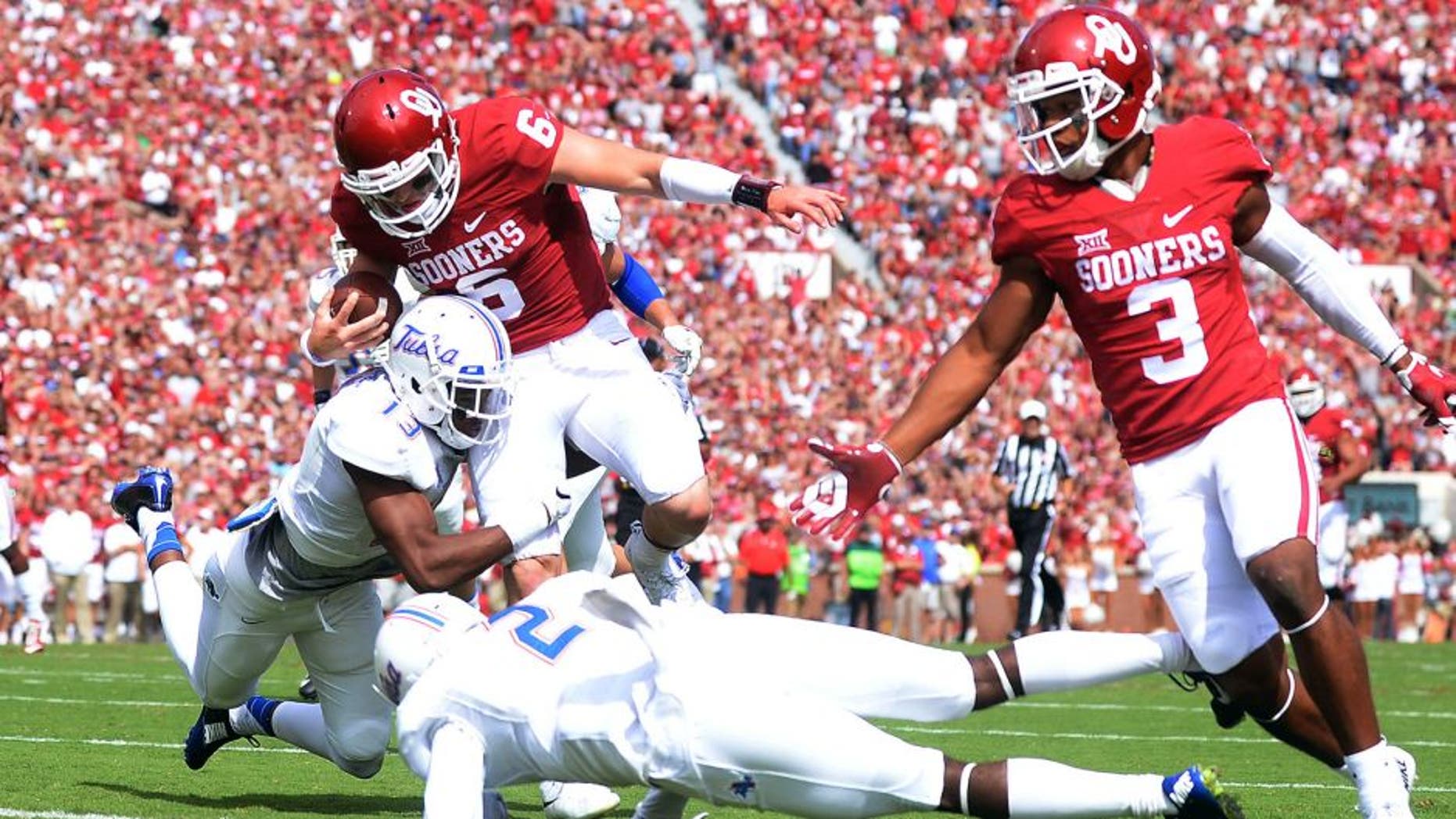 It didn't take long for Oklahoma quarterback Baker Mayfield to make a splash Saturday afternoon against Tulsa.
With the game tied 3-3 late in the first quarter, Mayfield, from a shotgun set, didn't hesitate when he found an ocean of space in front of him and bolted up the middle for a go-ahead 39-yard rushing touchdown (seen in video above).
Impressive moves, Mr. Mayfield.