WATCH: Odell Beckham Jr. punches water cool after interception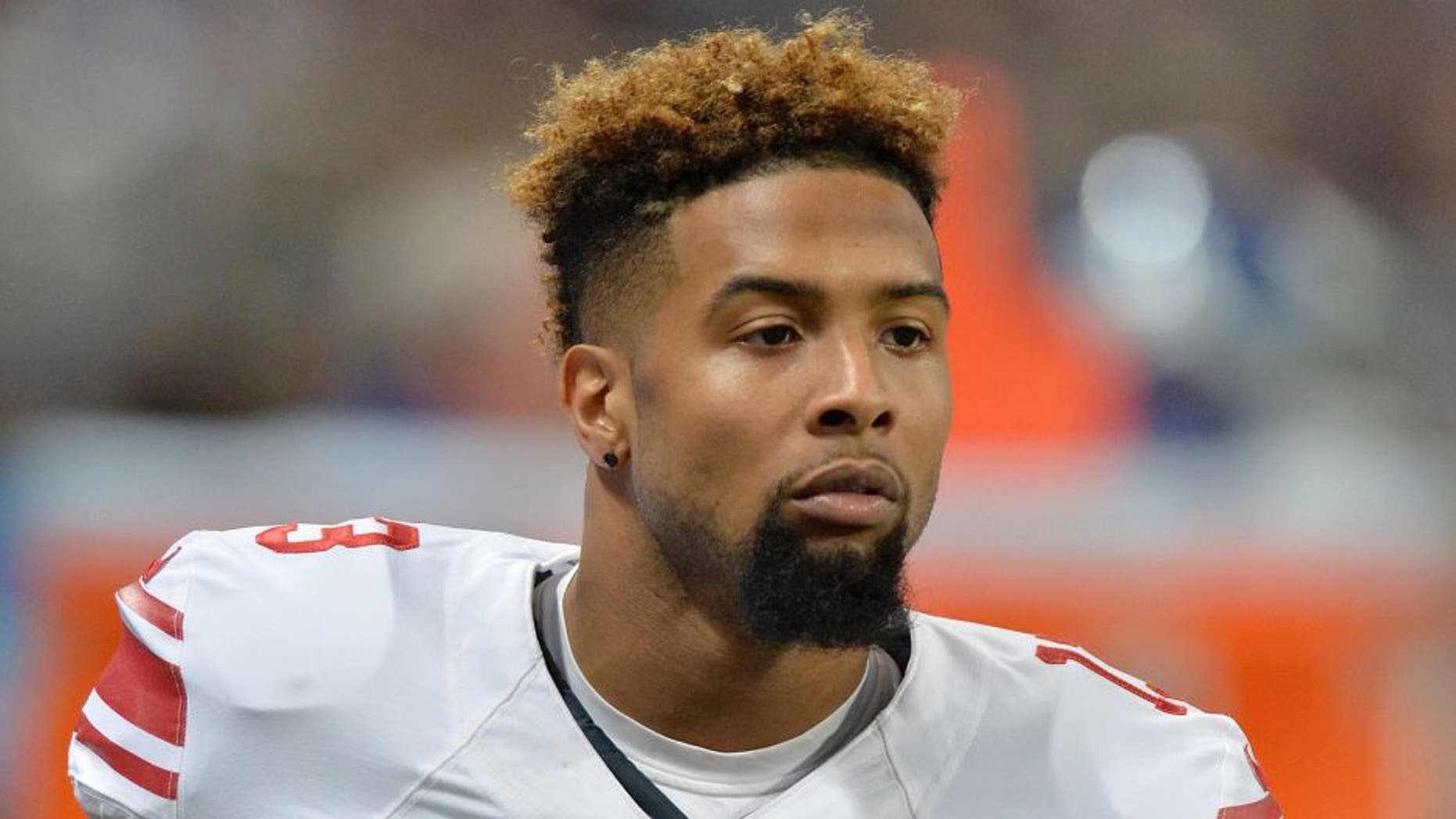 Odell Beckham Jr. is known for having some sweet hands, but he put them in jeopardy on Sunday.
The Giants second-year stud took out some frustration on the sideline after the Buccaneers intercepted a pass intended for him for the second time in the game.
Silly move for a guy who makes his living with his hands. Check out the clip above.